Despite challenges it has been another big year, as we wrap up 2021 take a look back at some of the highlights.
Inferno National Touch League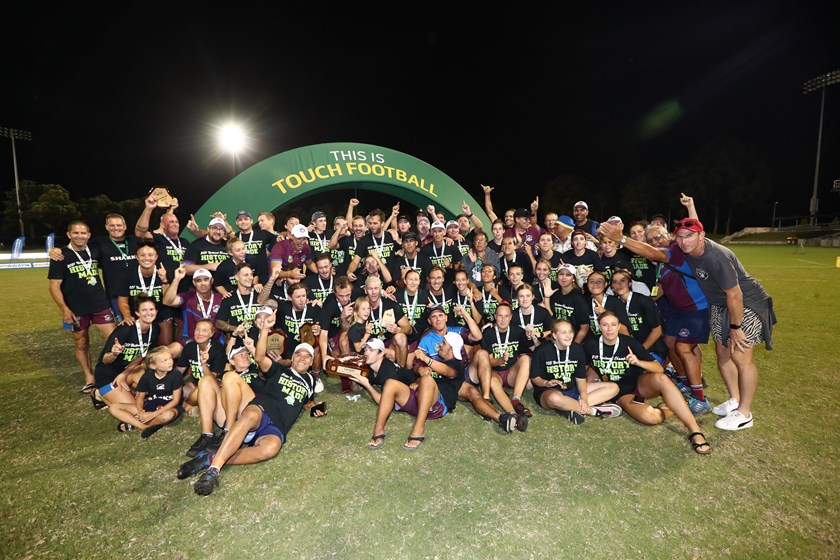 The Inferno National Touch League (NTL) was a huge success with 114 teams competing across 14 divisions at C.Ex International Stadium, Coffs Harbour. South Queensland Sharks created history by becoming the first entity in the competition's history to win all three Open Division's (Men's, Women's and Mixed) and claim the golden boot in exciting fashion with the Men's Grand Final going down to the wire. Drumayne Dayberg-Muir turned back the clock and leaped over the Central Queensland Bulls defence in a drop-off to secure their history creating win.
For final results and awards click here.
Bronze Tier Recognition at the Pride in Sport Awards
In April, Touch Football Australia was pleased to receive a Bronze tier recognition in the Pride in Sport Index (PSI). The Pride in Sport Index is the first and only benchmarking instrument specifically designed to assess the inclusion of people with diverse sexualities and genders within Australian sporting organisations and codes more broadly.
Touch Football Australia and the NRL visit the Tiwi Islands
May saw TFA and the NRL combine to deliver the Government funded National Non-Contact Rugby League Program on the Tiwi Islands. Each organisation provided a game development officer to lead clinics across two days on the island at Tiwi College. The non-contact program, launched in Broome in 2019 focusing on five core demographics – regional/remote areas, Indigenous/Torres Strait people, youth, women and low socio-economic societies. On the back of the program visit, the boarding school intends to add non-contact rugby league or touch football into their PE lessons.
The first Cold Climate Classic was held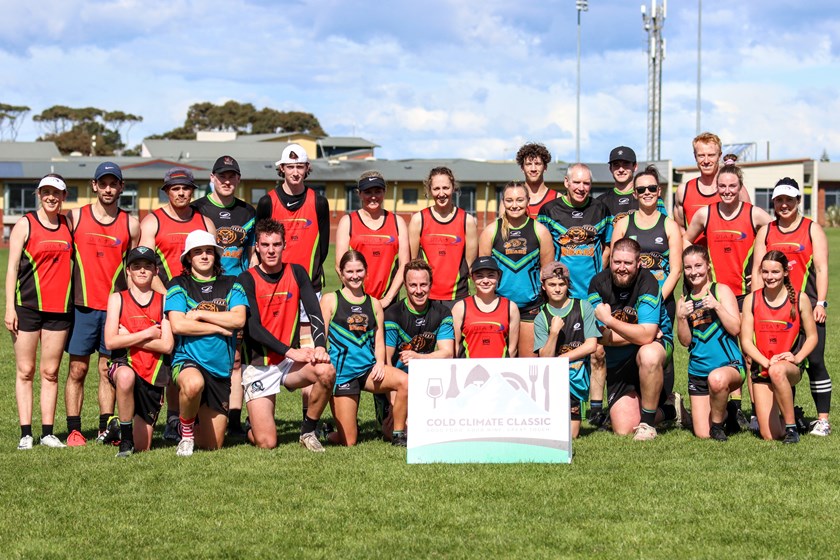 The first installment of Tasmania's Cold Climate Classic was an overwhelming success besides the effect COVID-19 had on travel. The event was held in conjunction with the Devonport Food and Wine Festival, the Cold Climate Classic is a unique blend of Tasmanian food and wine and a social Touch Football tournament. The inaugural winners of the Cold Climate Classic were the Bears, thanks to a try scoring double by John Dowling who wound the clock back to take Player of the Final honours.
Nominations are now open for next year's Cold Climate Classic which we only imagine will be bigger and better! The 2022 tournament will be held on the 28-30 October. To find out more click here.
Australian Emu's give back at Chinchilla Touch Associations Fast Fours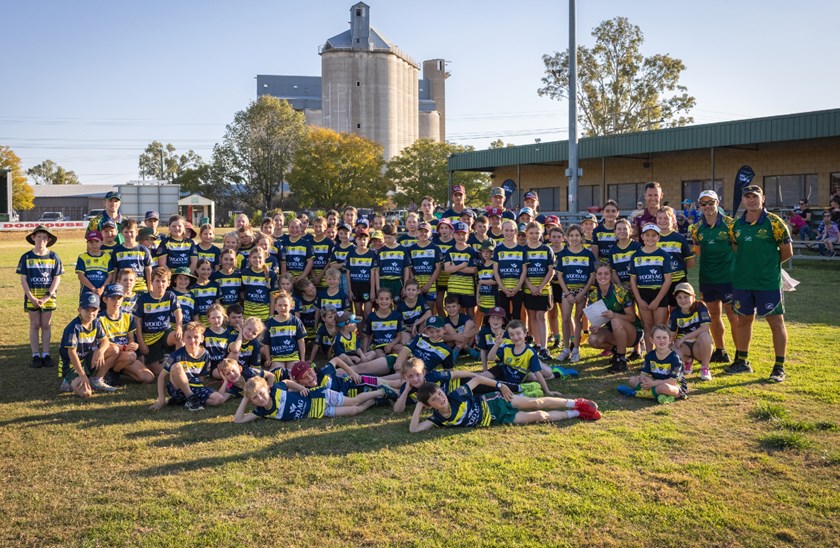 Chinchilla Touch Associations Fast Fours event continues to grow with twenty-five teams participating in the 2021 tournament. Top level Australian Emu's talent assisted in running the development clinic coinciding with the event which saw 100 attendees aged between 5-14 years. The association is hoping the clinic expands further next year. The modified event that is played with four players on a modified field saw a close 5-4 win to last year's winners, the Saints, who were led by Troy Morgan with Kelly Ryan getting named player of the final.
Touch Football Australia launches its 2021 to 2024 Strategic Plan
In July, Touch Football Australia in partnership with key stakeholders launched its 2021 to 2024 Strategic Plan. The new plan provides a clearer, and more concise direction for the sport across the country. Our vision is a simple one; 'enhance the experience and grow the sport' and these decision making filters drive everything we do. Like any structure, it starts with a strong foundation. Our sport and our community come together at the field.
For more on the 2021 to 2024 Strategic Plan click here.
Kayo Sports to stream over 100 hours of Touch Football event content

Australia's premier sports streaming service Kayo Sports came on board in September. Now streaming over 100 hours of Touch Football event content exclusively live and free annually on the platform.
TFA CEO, Jamie O'Connor said the partnership was a significant advancement for Touch Football in Australia. "By placing our content on Australia's largest sports streaming service, it enables us to showcase our sport and our athletes to a broader audience. It will be exciting for our participants and fans to watch our premier events live and on demand on one single, professionally delivered platform."
Bristol Paints and Touch Football launch the Volunteer of the Year program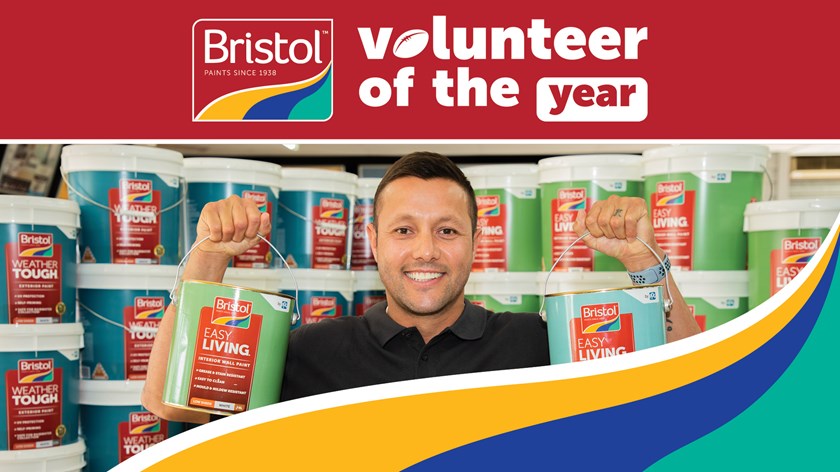 Bristol Paints and Touch Football Australia relaunched the Volunteer of the Year recognition program. Volunteers are the lifeblood of our sport and a key component of the 2021-24 Strategic Plan is to support our people to support our community. We have seen such great volunteers nominated from Caren Friend, Craig Englert and Karley Broderick.
To read more about our amazing volunteers click here.
67 teams compete at the DoorDash National Youth Championships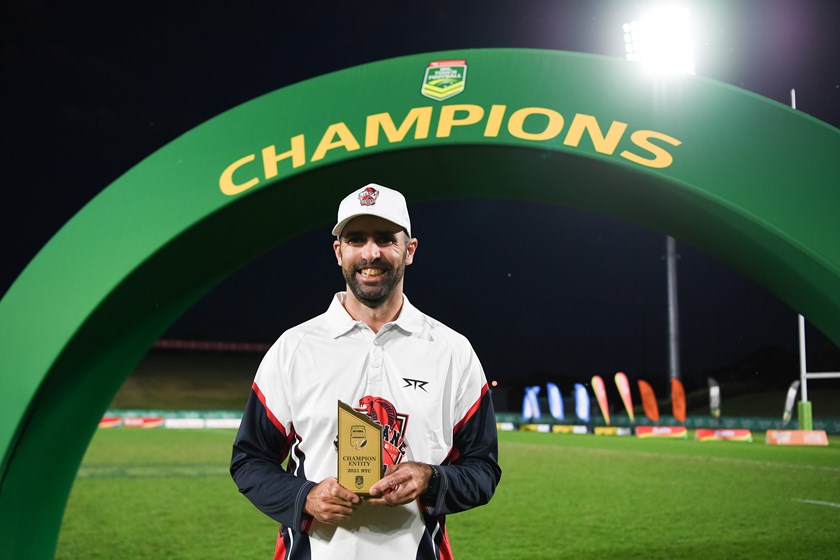 The DoorDash National Youth Championships returned to the Sunshine Coast Stadium, with a total of 67 teams competing. We saw drop off wins, lots of intercepts, the return of the DoorDash Fastest Dash and some interesting try celebrations as the Brisbane Cobras went on to win the Champion Entity.
For final standings for the DoorDash NYC click here.
Touch Football Australia launches the Reflect Reconciliation Action Plan
More recently in partnership with Reconciliation Australia and the Indigenous Community, Touch Football Australia has launched its Reflect Reconciliation Action Plan (RAP). The process has allowed TFA to pause and reflect on what we have achieved and currently undertake to respect and celebrate our Indigenous participants and culture. Our sport is formally recognised as being founded on the Eora nation in 1968.
To find out more about the RAP plan click here.
Touch Football Australia farewells Barry McNamara and welcomes Stuart Geros
At the recent 2020/2021 reporting period Annual General Meeting on Saturday 20th November, TFA Chair Anita Hagarty thanked all Touch Football members, volunteers, and key stakeholders recognising New South Wales Touch Association, Queensland Touch Football and State and Territory Advisory Committees for their cooperation and commitment to delivering the sport during a challenging and uncertain environment.
This meeting also farewelled long serving Director, Barry McNamara, who announced that he would be standing down from his position. Hagarty paid tribute to the outgoing McNamara noting his valuable contribution will be missed and his shoes hard to fill.
For more from this year's Annual General Meeting click here.