After a 2-month delay and four exhilarating days of action, the 26th Inferno National Touch League finally got underway and it was teams from the sunshine state who dominated the event, claiming 10 of a possible 17 championship titles. 
In what could be an ominous sign ahead of State of Origin later this year, the victories were headlined by the Sunshine Coast Pineapples, South Queensland Sharks and Central Queensland Bulls claiming the open division titles, the second year running that all open titles have headed north.
The Golden Boot, awarded to the overall champion region was won by the Brisbane Cobras.
Check out the full results and final standings below.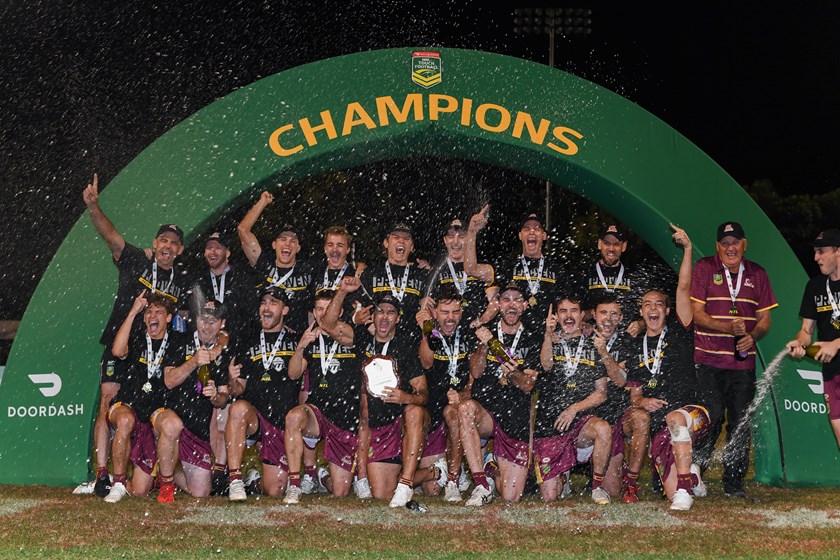 Men's Open - Mark Boland Shield
Brisbane Cobras 5 defeated by Central Queensland Bulls 7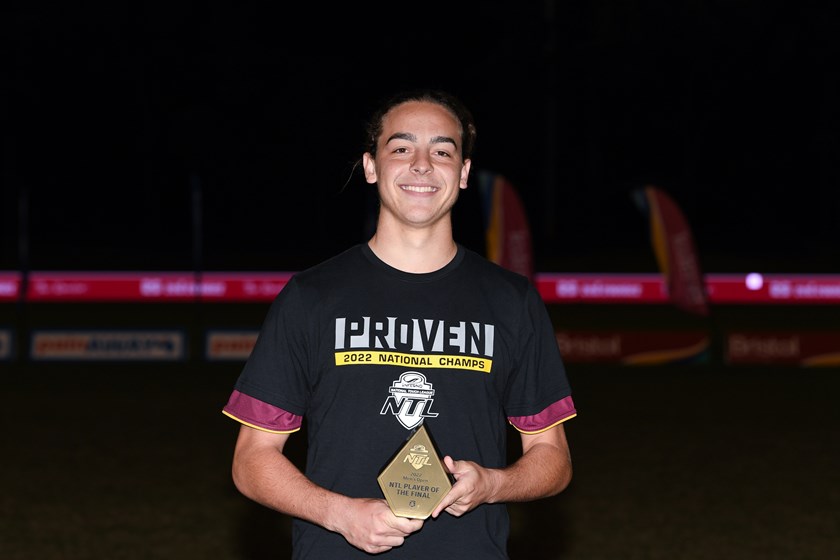 Player of the Final
Jaymon Bob (Central Queensland Bulls)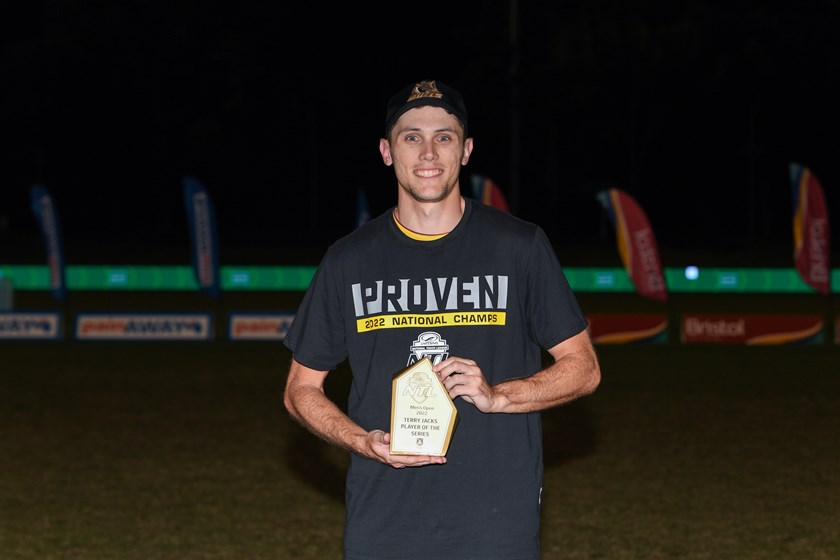 Terry Jacks Player of the Series
Jayden Benbow (Central Queensland Bulls)
Final Standings

1. Central Queensland Bulls
2. Brisbane Cobras
3. Hunter Western Hornets
4. South Queensland Sharks
5. Sydney Scorpions A
6. South West Queensland Swans
7. Sydney Mets
8. Victoria Storm
9. Southern Rebels
10. Sydney Scorpions B
11. Tasmania Thunder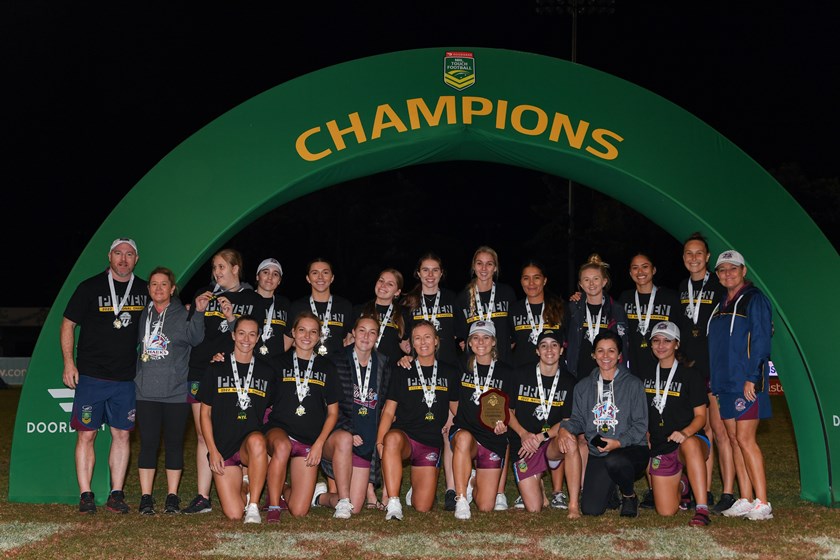 Women's Open - Angela Barr Shield
South Queensland Sharks 4 defeated Sydney Scorpions 3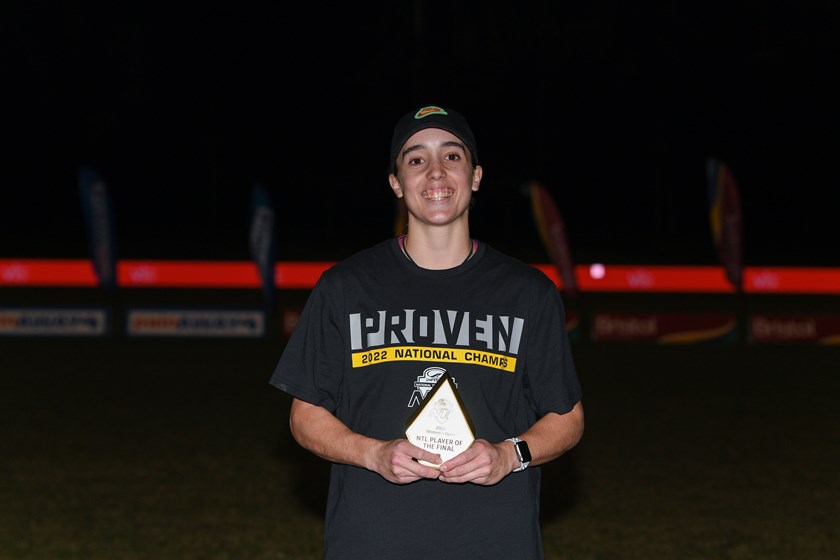 Player of the Final
Lucia Fildes (South Queensland Sharks)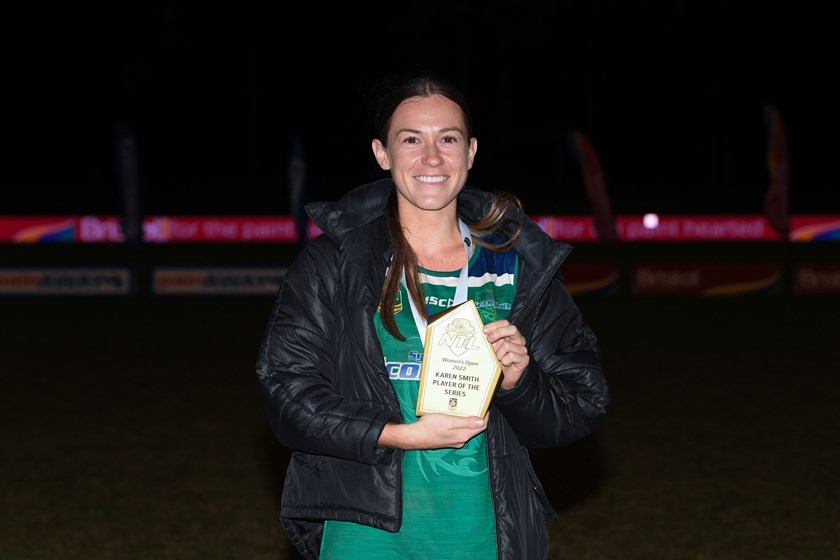 Karen Smith Player of the Series
Hannah Dyball (Sydney Scorpions)
Final Standings
1. South Queensland Sharks
2. Sydney Scorpions 
3. Brisbane Cobras
4. ACT Raiders
5. Sydney Mets
6. Southern Rebels
7. Sunshine Coast Pineapples
8. West South West Suns
9. Victoria Storm
10. Hunter Western Hornets
11. NSW Northern Eagles
12. Tasmania Thunder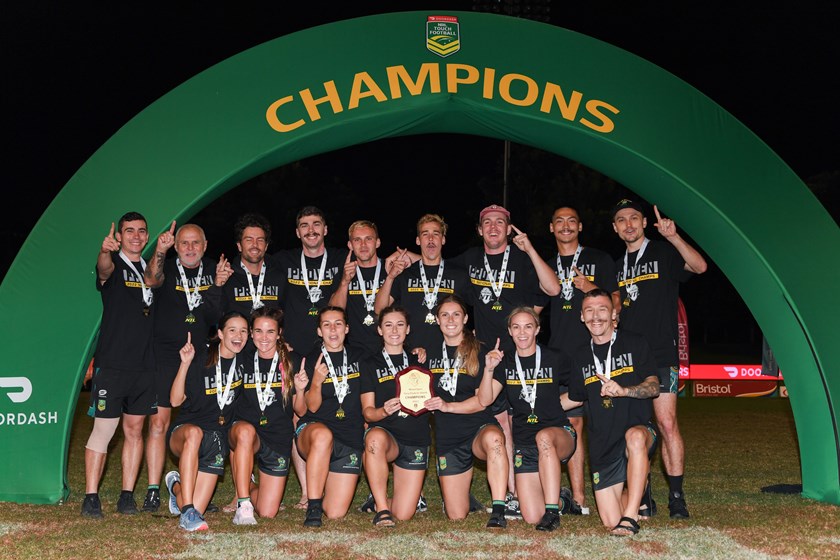 Mixed Open
South Queensland Sharks 6 defeated by Sunshine Coast Pineapples 8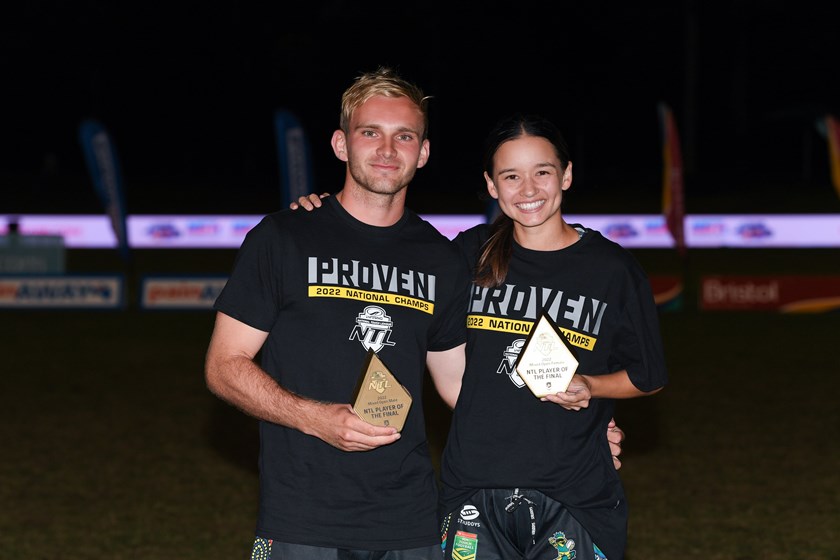 Players of the Final
James Price (Sunshine Coast Pineapples)
Kimberley Sue See (Sunshine Coast Pineapples)
Final Standings
1. Sunshine Coast Pineapples
2. South Queensland Sharks
3. Southern Rebels
4. Sydney Scorpions
5. Hunter Western Hornets
6. Sydney Mets
7. NSW Northern Eagles
8. Brisbane Cobras
9. South West Queensland Swans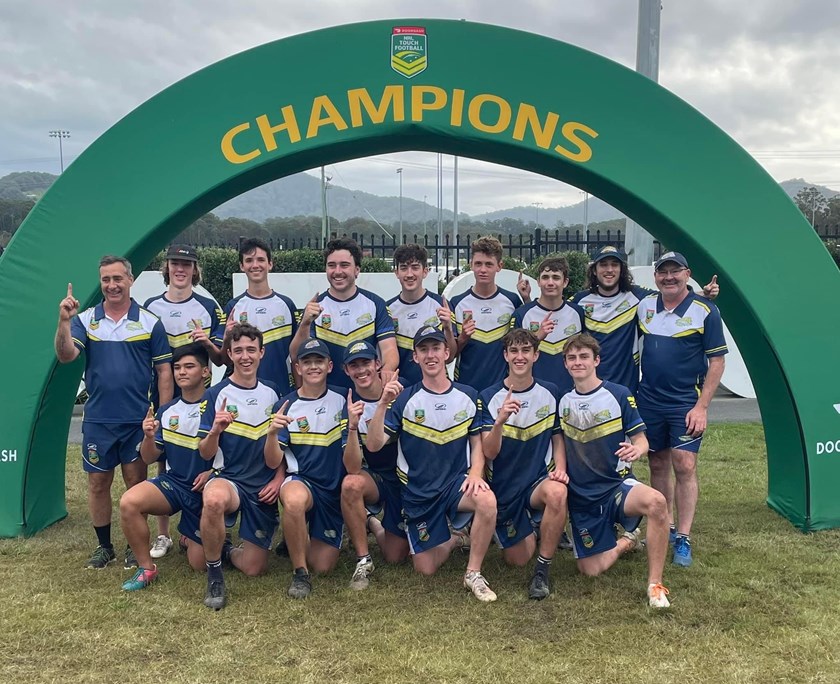 Men's 20's
South West Queensland Swans 11 defeated Hunter Western Hornets 9
Player of the Final
Cooper Clark (South West Queensland Swans)
Final Standings
1. South West Queensland Swans
2. Hunter Western Hornets
3. West South West Suns
4. Central Queensland Bulls
5. Brisbane Cobras
6. South Queensland Sharks
7. Sydney Mets
8. Southern Rebels
9. Victoria Storm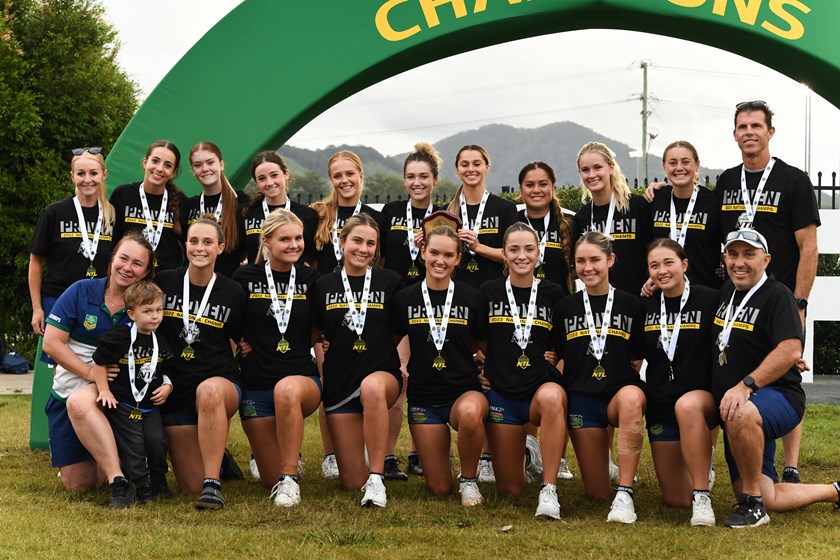 Women's 20's
Sydney Scorpions 7 defeated Brisbane Cobras 6
Player of the Final
Bella Geros (Sydney Scorpions)
Final Standings

1. Sydney Scorpions
2. Brisbane Cobras
3. South West Queensland Swans
4. Hunter Western Hornets
5. South Queensland Sharks
6. West South West Suns
7. Sydney Mets
8. Victoria Storm
Women's 27s
South Australia Heat 3 defeated by South Queensland Sharks 8
Player of the Final
Teena McILveen (South Queensland Sharks)
Final Standings

1. South Queensland Sharks
2. South Australia Heat
3. Brisbane Cobras
4. Tasmania Thunder
5. Hunter Western Hornets
6. Southern Rebels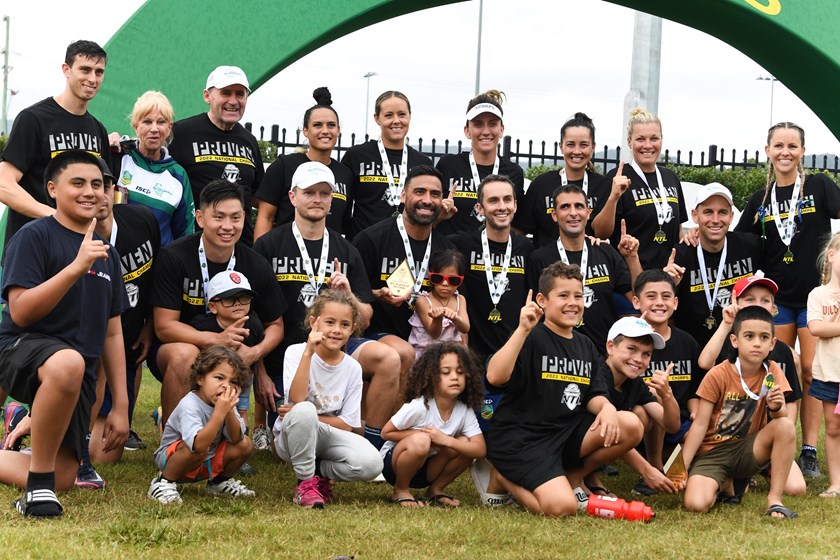 Senior Mixed
Sydney Scorpions 7 defeated Hunter Western Hornets 4
Players of the Final
Willie Bishop (Sydney Scorpions)
Katarania Withell (Sydney Scorpions)
Final Standings
1. Sydney Scorpions
2. Hunter Western Hornets
3. Brisbane Cobras SX
4. NSW Northern Eagles
5. Southern Rebels
6. Victoria Storm
7. Brisbane Cobras MX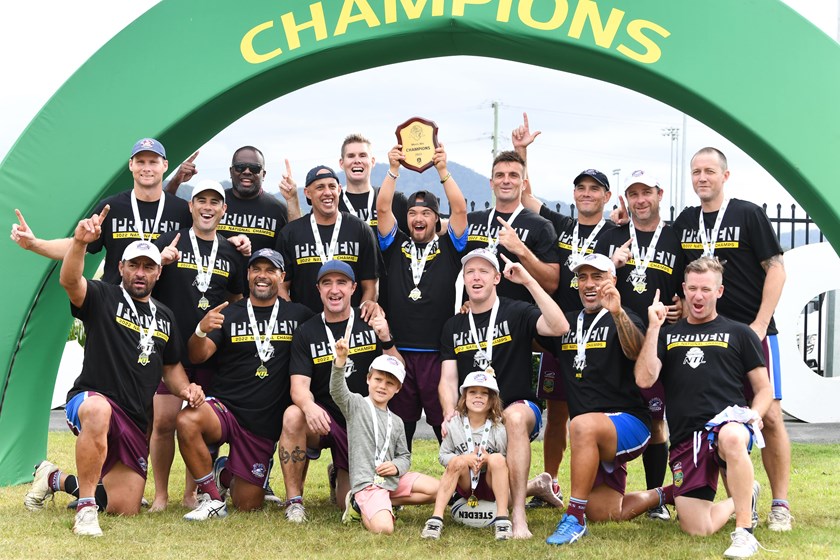 Men's 40's
South Queensland Sharks 8 defeated Sydney Scorpions 5
Player of the Final
Damien Moar (South Queensland Sharks)
Final Standings
1. South Queensland Sharks
2. Sydney Scorpions
3. Brisbane Cobras
4. Victoria Storm
5. Hunter Western Hornets
6. Defence Warriors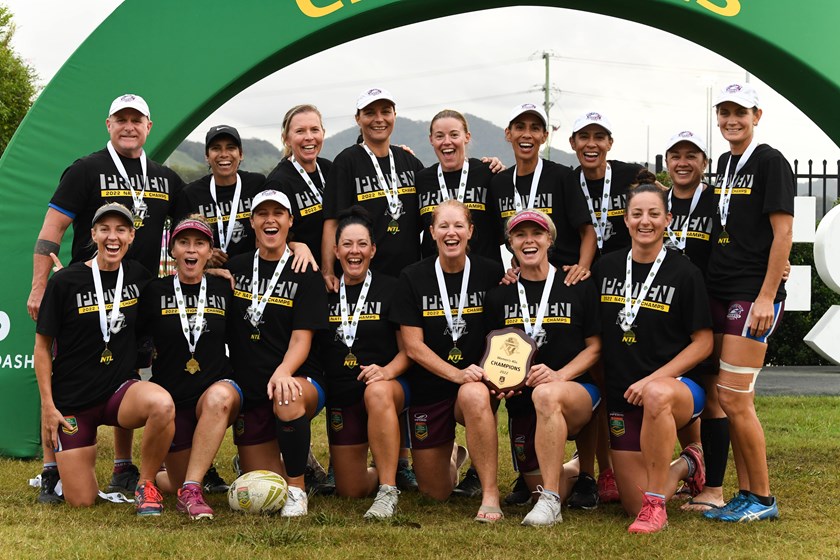 Women's 40's
Brisbane Cobras 2 defeated by South Queensland Sharks 3
Player of the Final
Tanya Bougoure (South Queensland Sharks)
Final Standings
1. South Queensland Sharks
2. Brisbane Cobras
3. Hunter Western Hornets
4. NSW Northern Eagles
5. Sydney Scorpions
6. ACT Raiders
7. Victoria Storm
8. Sunshine Coast Pineapples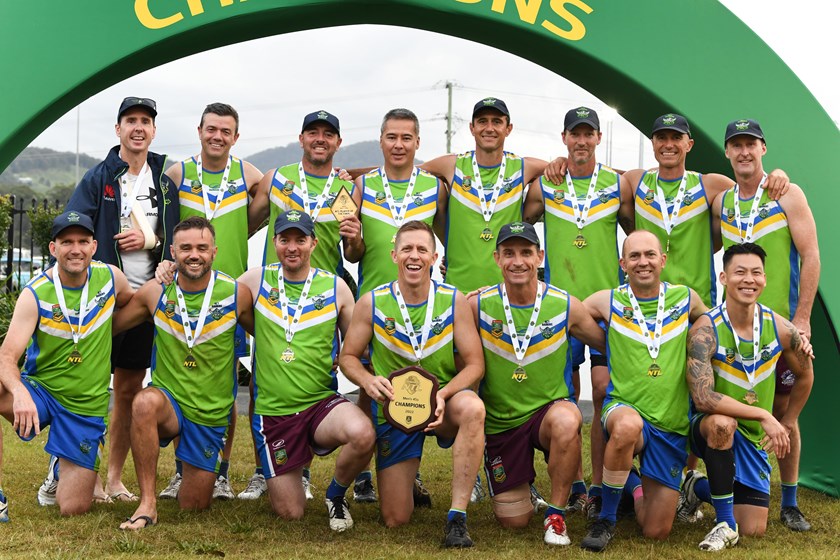 Men's 45's
ACT Raiders 8 defeated South Queensland Sharks 7
Player of the Final
Darren Reynoldson (ACT Raiders)
Final Standings
1. ACT Raiders
2. South Queensland Sharks
3. Brisbane Cobras
4. Hunter Western Hornets
5. Sydney Scorpions
6. Sydney Mets
7. Central Queensland Bulls
8. Sunshine Coast Pineapples
9. Victoria Storm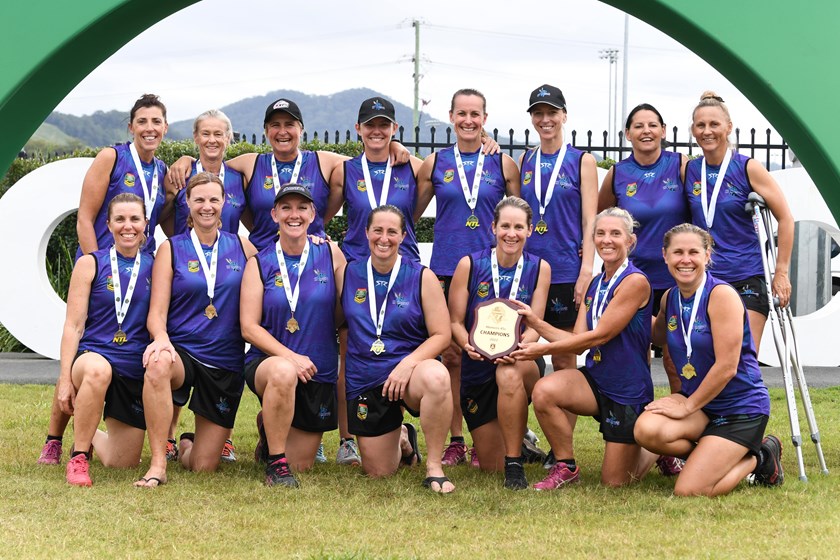 Women's 45's
Hunter Western Hornets 2 defeated Sydney Scorpions 1
Player of the Final
Elissa Doherty (Hunter Western Hornets)
Final Standings
1. Hunter Western Hornets
2. Sydney Scorpions
3. Brisbane Cobras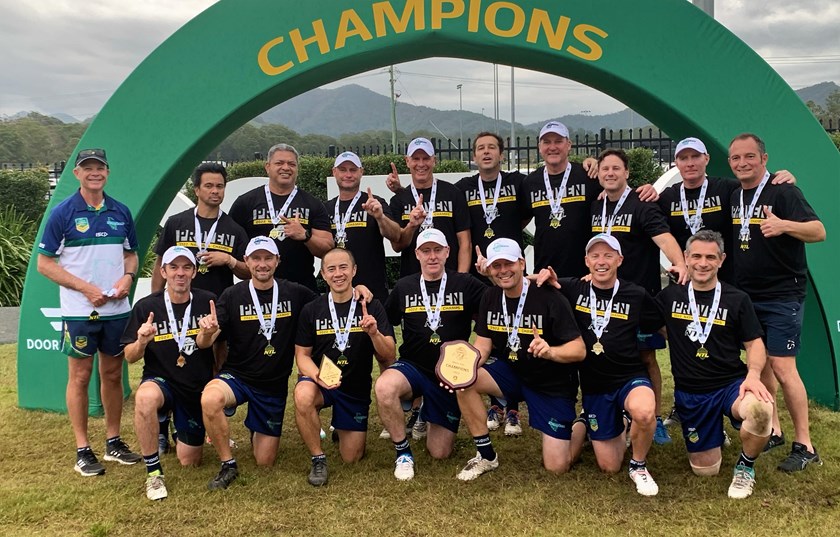 Men's 50's
South Queensland Sharks 7 defeated by Sydney Scorpions 10
Player of the Final
Edward Fong (Sydney Scorpions)
Final Standings
1. Sydney Scorpions
2. South Queensland Sharks
3. Brisbane Cobras
4. ACT Raiders
5. Hunter Western Hornets
6. Defence Warriors
7. NSW Northern Eagles
8. Sunshine Coast Pineapples
9. Southern Rebels
10. North Queensland Tropical Cyclones
11. Victoria Storm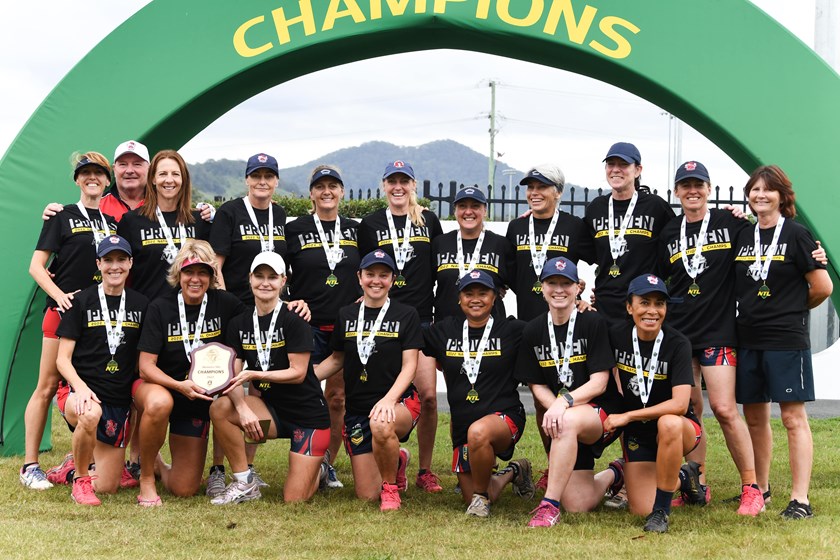 Women's 50's

Brisbane Cobras 5 defeated Hunter Western Hornets 3
Player of the Final
Leandra Tuck (Brisbane Cobras)
Final Standings
1. Brisbane Cobras
2. Hunter Western Hornets
3. ACT Raiders
4. Sydney Scorpions
5. NSW Northern Eagles
6. North Queensland Tropical Cyclones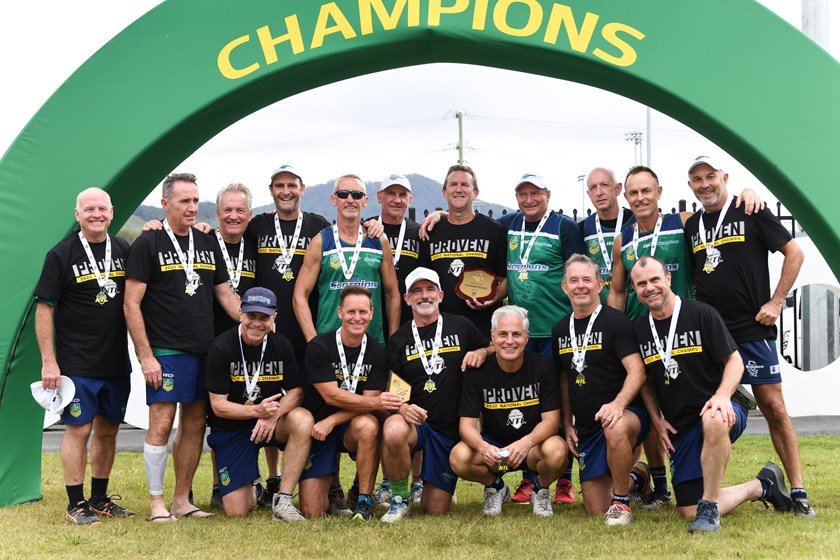 Men's 55's
Sydney Scorpions 8 defeated Brisbane Cobras 0
Player of the Final
Derek Duguid (Sydney Scorpions)
Final Standings
1. Sydney Scorpions
2. Brisbane Cobras
3. North Queensland Tropical Cyclones
4. ACT Raiders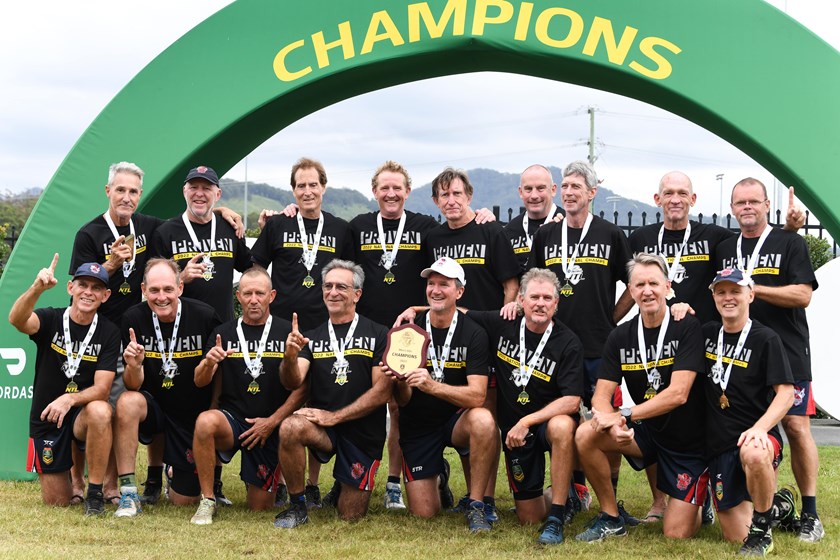 Men's 60's

Brisbane Cobras 5 defeated Sydney Scorpions 3
Player of the Final
Phil Evans (Brisbane Cobras)
Final Standings
1. Brisbane Cobras
2. Sydney Scorpions
3. West South West Suns
4. South Queensland Sharks
5. North Queensland Tropical Cyclones
6. NSW Northern Eagles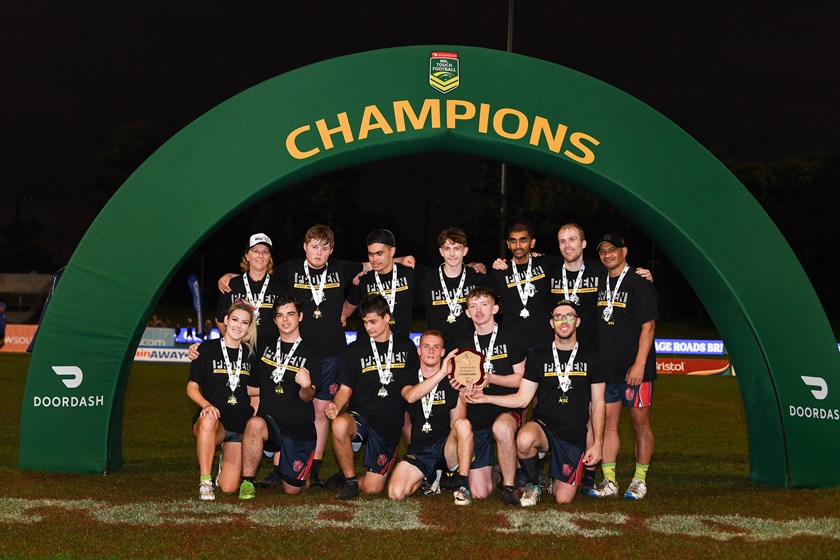 Indomie Noodles All Abilities Tier 1
Brisbane Cobras 10 defeated Hunter Western Hornets 8
Player of the Final
Jackson Ketley (Brisbane Cobras)
1. Brisbane Cobras
2. Hunter Western Hornets
3. Sydney Scorpions
4. Sydney Mets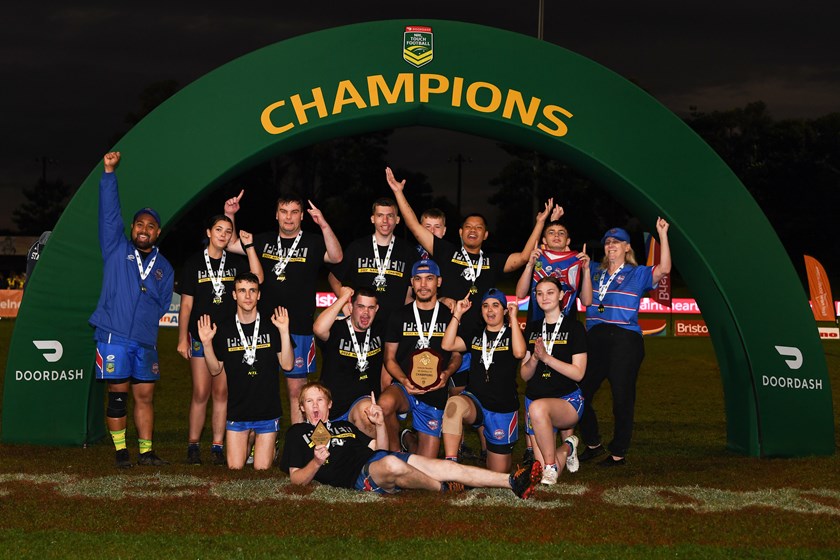 Indomie Noodles All Abilities Tier 2
Southern Rebels 4 defeated South West Queensland Swans 2
Player of the Final
Dallas Starr (Southern Rebels)
Final Standings
1. Southern Rebels
2. South West Queensland Swans
3. Brisbane Cobras
4. Hunter Western Hornets
5. Sydney Scorpions
6. NSW Northern Eagles A
7. NSW Northern Eagles B
8. Sydney Mets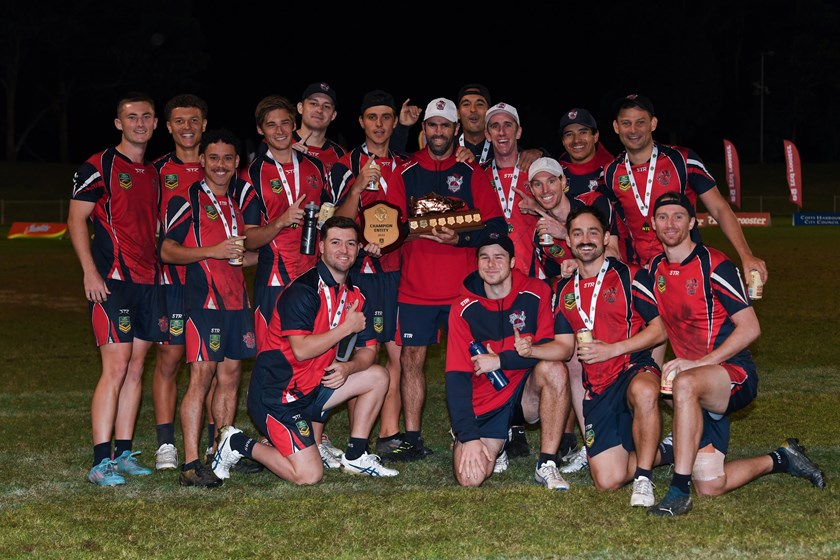 Champion Entity
Brisbane Cobras
Click here for all Inferno NTL 2022 results