Touch Football Australia (TFA) is committed to making Touch Football a safe, inclusive and welcoming place for all Australian's regardless of gender, sexuality and diverse backgrounds.
TFA continues to implement governance reform and education through membership of the Pride in Sport program. Pride in Sport is Australia's only program specifically designed to assist sporting organisations with the inclusion of people of diverse sexualities and genders at all levels.
Touch Football Australia in conjunction with Brisbane Economic Development Agency (BEDA) are pleased to announce a collaborative new event partnership, a Touch of Pride.
Brisbane will host the inaugural two-day event which celebrates inclusion and diversity in sport for LGBTQI and gender diverse individuals.
The event itself will be social and fun, with a mardi-gras party like atmosphere and is open to everyone regardless of gender or sexual preference.  In what is thought to be a first for Touch Football, one non-binary division will be offered enabling people to participate anyway they feel comfortable.
Australia's corporate sector will also be able to show their support via the inclusion of a one-day corporate division, which promises to be a fun and engaging way for businesses to showcase their support.
The event is being held at University of Queensland Playing Fields, St Lucia on the 27th and 28th May 2022.
Registrations and further details will be released soon. Please visit www.touchfootball.com.au/touch-of-pride for more information.
Pride in Sport Collective
Pride in Sport (PiS) in partnership with twelve National Sporting Organisations (NSOs) have come together to form and launch the 'Pride in Sport Collective'.
The Pride in Sport Collective will change the landscape of Australian sport by addressing the barriers and mental health disparities of the LGBTQ+ community and their high disconnect rates with sport. The research-based approach, featuring mental health experts and the participating NSOs, will see sporting bodies in Australia deliver capacity building, community engagement, marketing, and promotional initiatives.
Touch Football Australia (TFA) is the lead NSO for the project due to their strong advocacy in supporting the LGBTQ+ community, including the recent launch of a 'Touch of Pride', a two-day Touch Football tournament and celebration of LGBTQ+ inclusion.
To read more about the Pride in Sport Collective click here. https://touchfootball.com.au/news/2022/03/04/twelve-sports-join-forces-to-make-australian-sports-more-inclusive/
Mardi Gras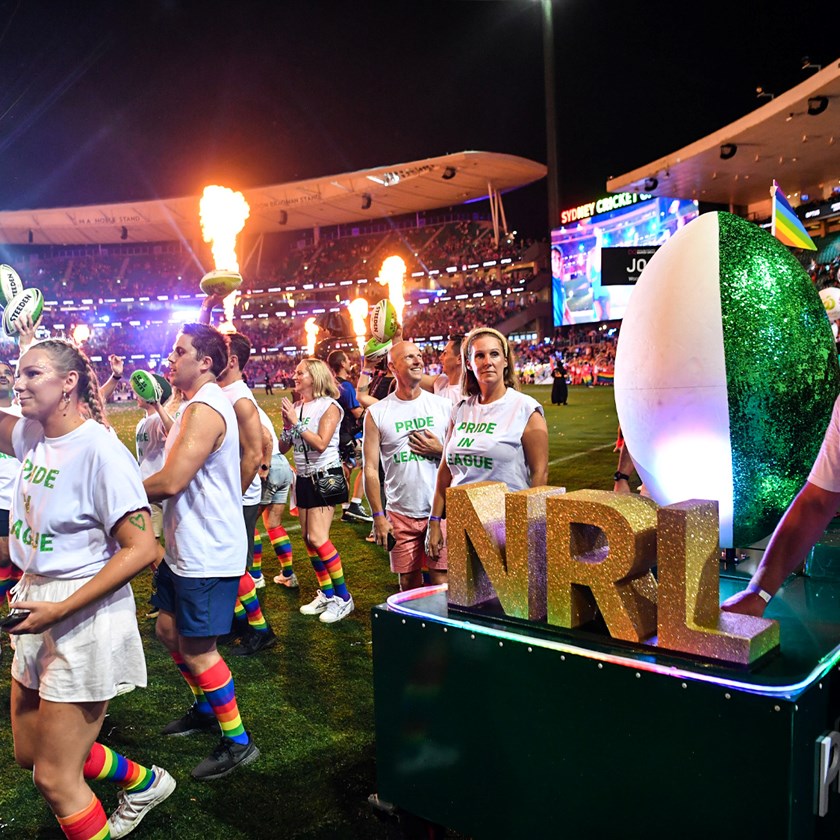 Continuing on with our commitment to support LGBTIQ communities and show that Touch Football is an inclusive sport several employees from Touch Football Australia were given the opportunity to attend the Mardi Gras parade alongside the National Rugby League.