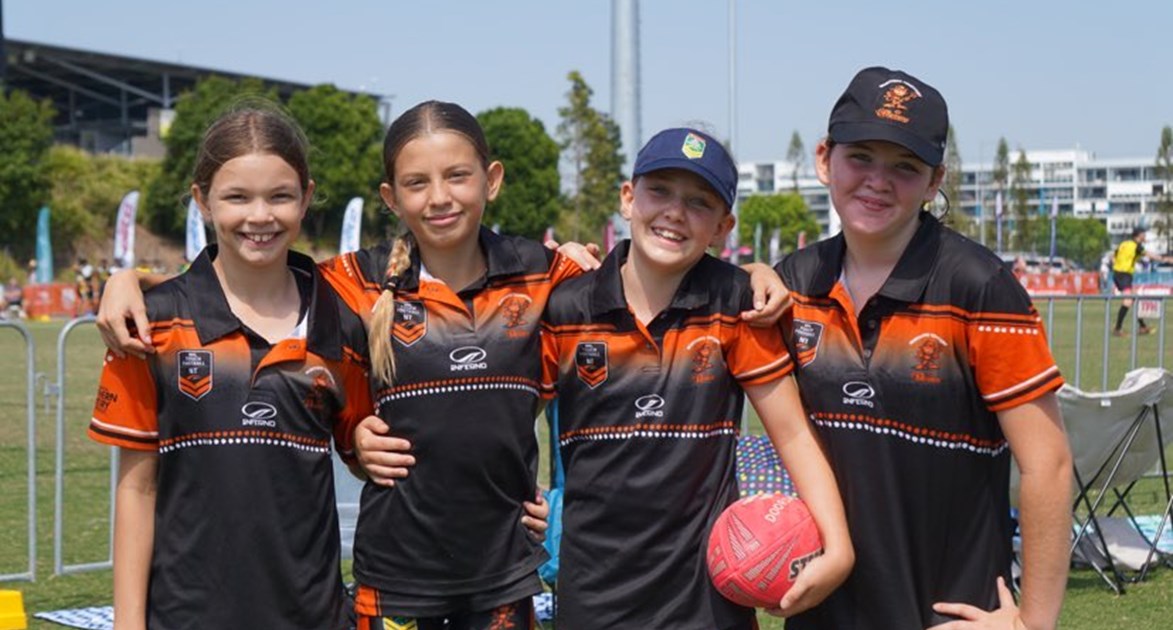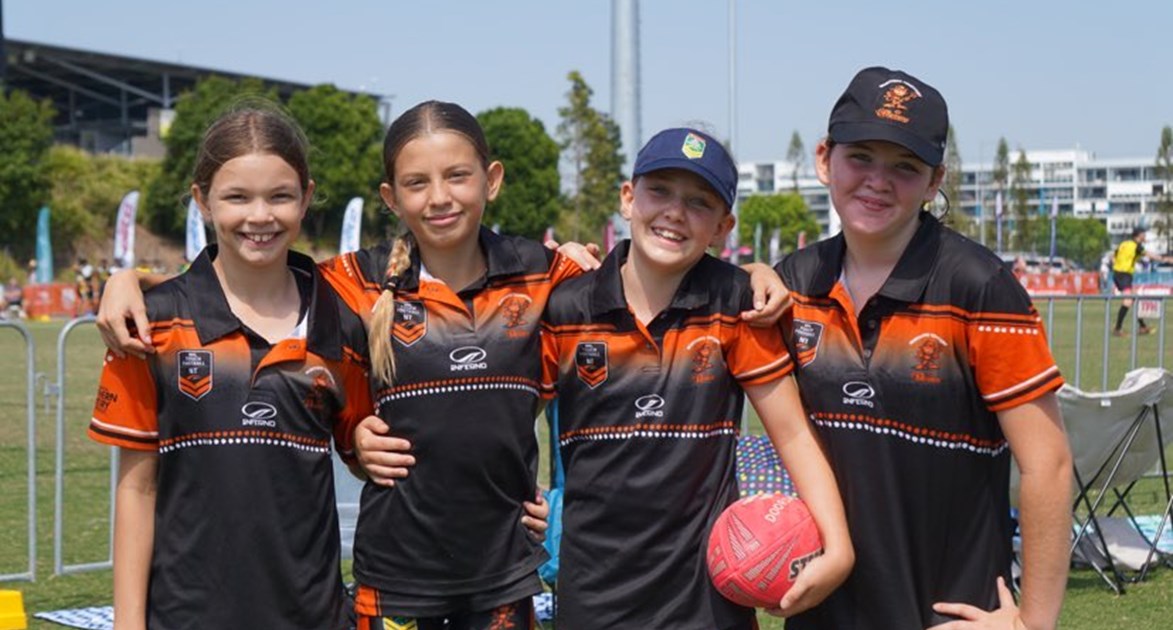 Under 16's Girls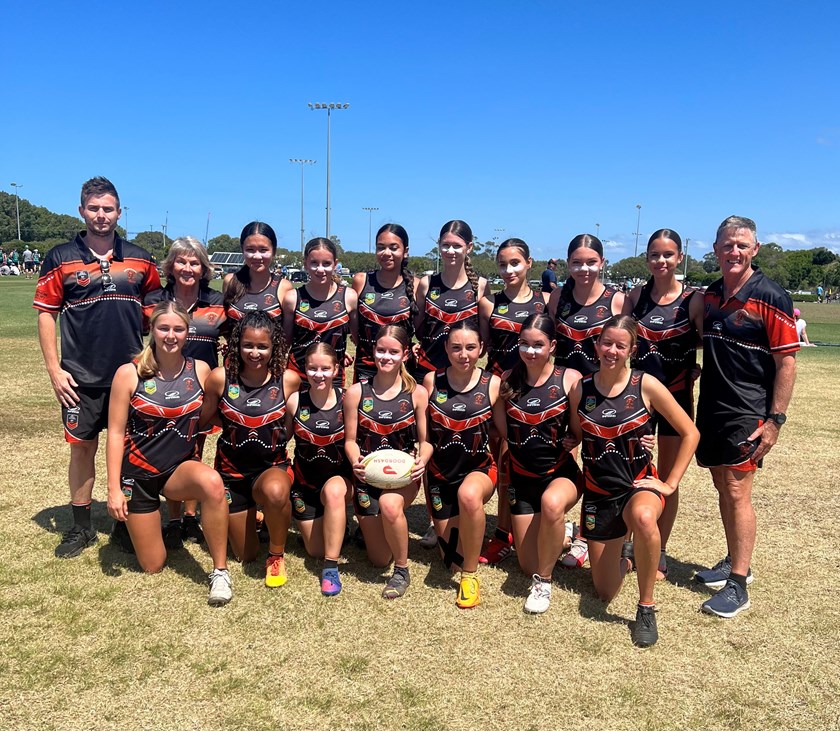 Team list
Captain: Imogen Foxchaffer
Taylah Bodkin
Stephanie Foo
Chelsea Foxchaffer
Aimee Kent
Makeely Kerrin
Charlee Phillips
Makenzy Smith
Annarella Torres'Carne
Miharna Ward
Caitlin Sutherland
Skye Forsyth
Jayda Little
Lakhyah Hill
Coach: Jacob Leonard
Manager Kim Bond
Top Try Scorer:  Makenzy Smith
Players-Player:  Lakhyah Hill 
MVP:                     Makenzy Smith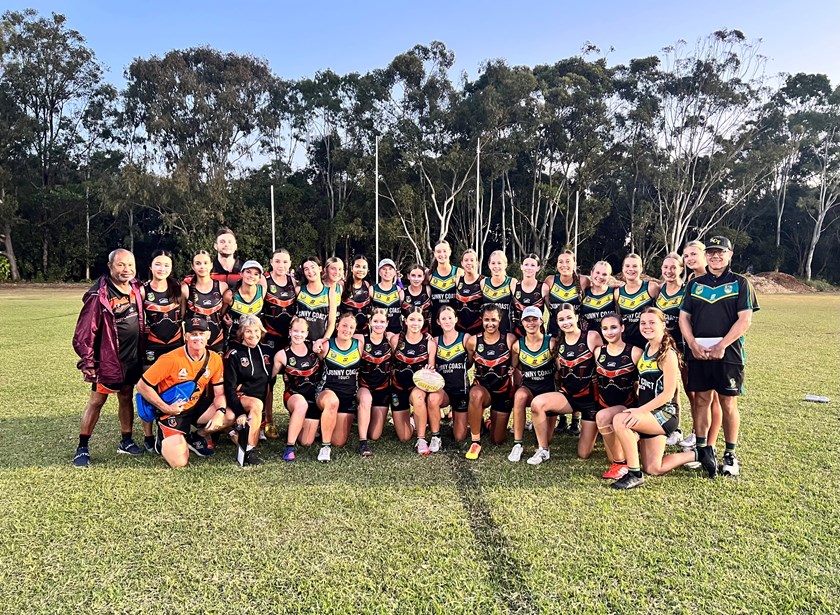 From The Coach
The under 16's girls performed admirably on & off the field. Considering the major hurdles faced the girls played well and supported each other.
Our NT team consisted of 10 Darwin based players, 2 in their first season of touch football having never played a full game prior to the tournament. As well as 1 athlete from Nhulunbuy & 1 Alice Springs, we managed to top the team up with 2 Brisbane based players, who we are grateful were available at such short notice. The 4 regional players joined the Darwin girls the day prior to the tournament for their first full team training run.
While the team was much younger than the rest of the field, with 11 available to play U16s next year, they held their composure and worked hard on shutting out their opponents. Reducing the try's scored against them, and managing a number of quick break aways to score some spectacular try's. Stand out moments occurred during the final 2 matches where the girls found their confidence and started making set plays work. Turning the heads of opposition coaches who commented on the girls ability to pull together under such difficult circumstances.
Off the field the girls were a team, with no off field drama or infighting the girls left mistakes on the field and handled themselves in a truly professional manner. The team were respectful to their coaches, managers and physio as well as their opponents and held their heads high throughout the tournament.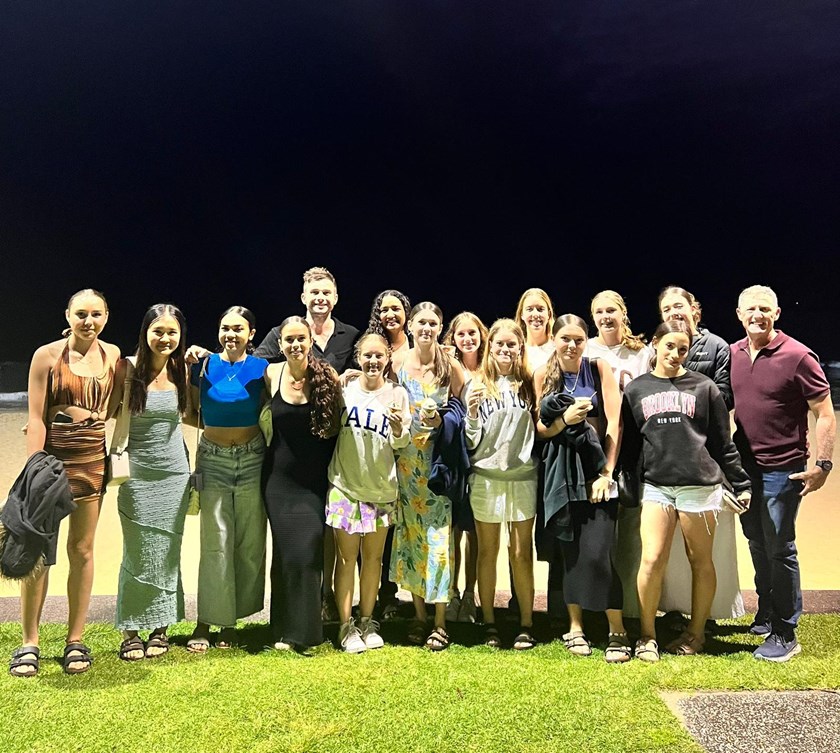 Under 12's Girls
Team list
Captain: Abbey Toy
Vice Captain: Fern Hancock
Ciara Chapman
Alice Neve
Lucy Nuss
Stella Pack
Isabella Smith
Jayda Toy
Maggie Kearns
Brooke Reardon
Alcina Worthington
Faithe Bouwer
Arihanna Chapman
Coach James Artango
Manager Gwen Chapman
MVP: Alcina Worthington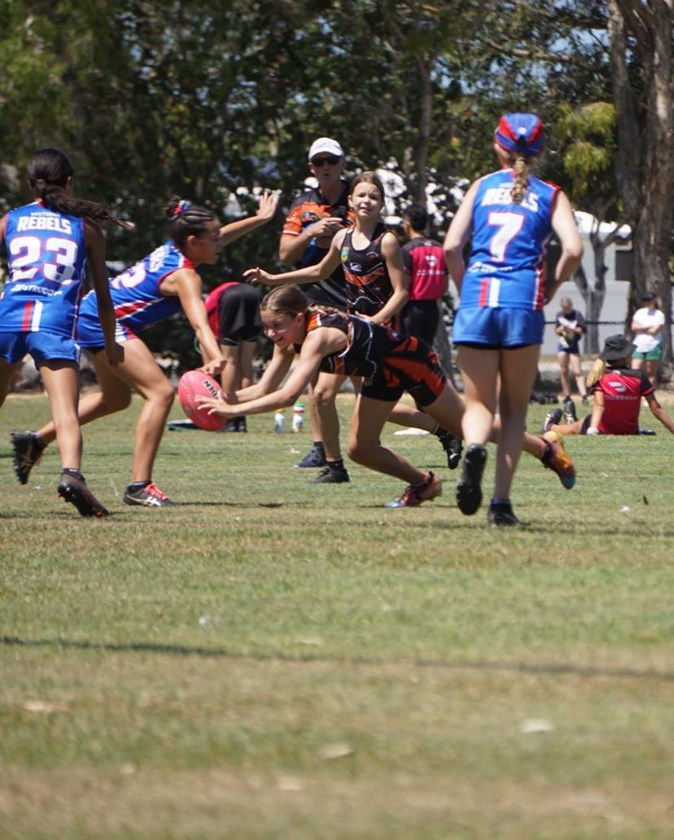 From The Coach 
Despite the huge challenge the U12's girls faced, they showed incredible resilience throughout the tournament. The teamwork on and off the field was truly commendable. They never backed down from a challenge and always gave their opponents a run for their money. Abbey Toy, Fern Hancock and Faith Bouwer were consistent in leading the team, however Alcina Worthington extra efforts, was enough to take out the MVP award in a close tally of votes. Also a big thanks to Brooke Reardon, Stella Pack and Lucy Nuss from ACT being able to carry out anything I asked them to do in the small time I had with them. 
Overall the team may not have come away with a win, but their performances were far from disappointing. They displayed high levels of resilience, teamwork, sportsmanship and determination. This experience will assist tremendously with their growth and understanding of the game for future tournaments.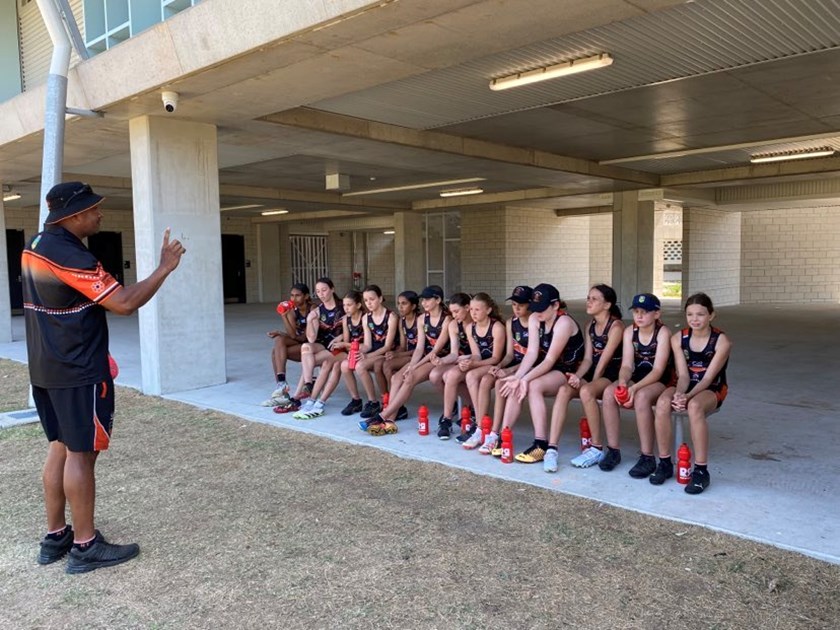 WA under 16's Boys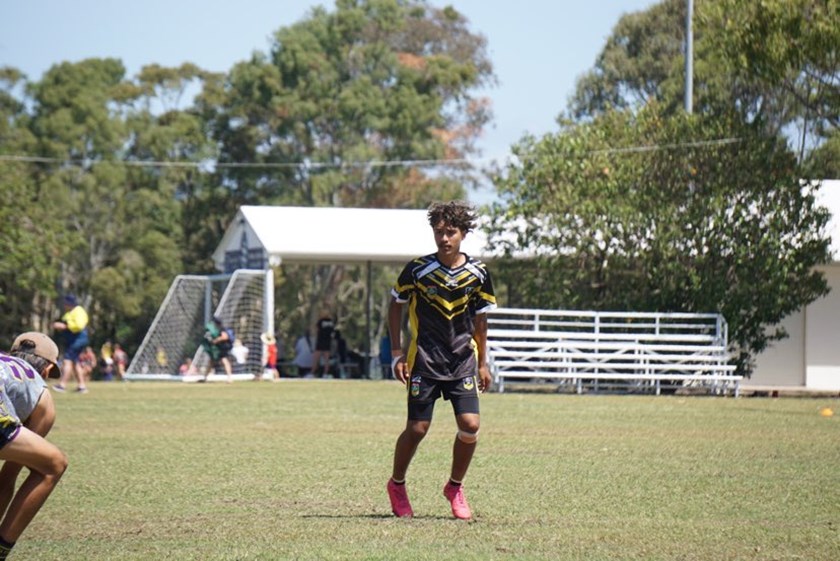 Representing NT is hard on any day, representing NT as part of another team is a very different challenge. Callum Bakewell took this challenge seriously and held his head high performing to another level with the WA U16 boys. Unfortunately NT was unable to field a team for the U16 boys however Callum wouldn't let this stop him, requesting immediately that he be put on the "pool player" list. Thankfully the WA side took him under his wing, with him travelling to Perth for a training camp prior to the Tournament. We received very positive feedback from the WA coaches and everyone was pleasantly surprised with how he fit in the with rest of the team.
The team won 2 (could've been 3) games in the tournament and maintained a great air of positivity throughout the tournament
Referees
Samantha Hacon (Referee Coach)
Darcy Lawrence (Level 5 Referee)
Lachlan Campbell (Level 3 Referee)
Isaac Lane (Level 2 Referee)
Our referee's upheld the standard of officiating we expect at a National Tournament, with huge improvements from all our referee's with an exceptionally high standard upheld by Sam & Darcy. A huge thank you to our officials for taking time out of their daily lives to officiate the DDNYC. We are proud of your efforts and impressed with the number of Final games each of you were appointed to.