Nominations for the Bristol Paint Volunteer of the Year award are still open. To nominate a volunteer to be featured as our Volunteer of the Month from your affiliate click here. 
From an early age we look up to our dads. In most cases along with our mothers they are our earliest influences, our sources of inspiration. We want to be just like them.
For James Dowling or Yam as he's more commonly known amongst Touch circles, this rings true. His father introduced him to Touch Football. His father introduced him to coaching. For a young lad from North-western Tasmania these early lessons provided inspiration, a spark that lit a fire within James to carry on in his father's footsteps.
Fast forward 20-odd years and it is now the son providing inspiration to a new generation of Touch Footballers.
James Dowling has been described by many who have crossed paths with him as invaluable to the sport in Tasmania. A passionate volunteer with a heart of gold. He's a referee at park and state level, always the first to offer his help. He's a coach across multiple teams from park to representative level, juniors and seniors. He's also a dedicated administrator founding and managing Bears Touch, one of the fastest growing clubs in the country.
As the Bristol Paint Volunteer of the Month we chat to James and learn more about his journey from small regional town to facilitating the participation of hundreds of individuals across Tasmania today.
Congratulations James, can you begin by telling us about your Touch Football journey?
Thank you it means a lot.
I guess my journey was like many others in that I grew up watching my dad play and coach at our local competition (Devonport Touch Association). I remember hanging around the fields and being a pest no doubt as I waited for dad to finish but as I got older I found myself wanting to be like him.
I started playing in a team with dad and his mates and loved it, when I was seventeen or so I started to get interested in coaching and managing teams and found I really enjoyed these elements so became increasingly invested in these aspects of the sport.
In 2008 I moved down to Hobart and touch helped me meet new people and settle in. From there I established the Bears club in 2019.
I love all aspects of the sport so I'm ok offering to help out where I can across all levels.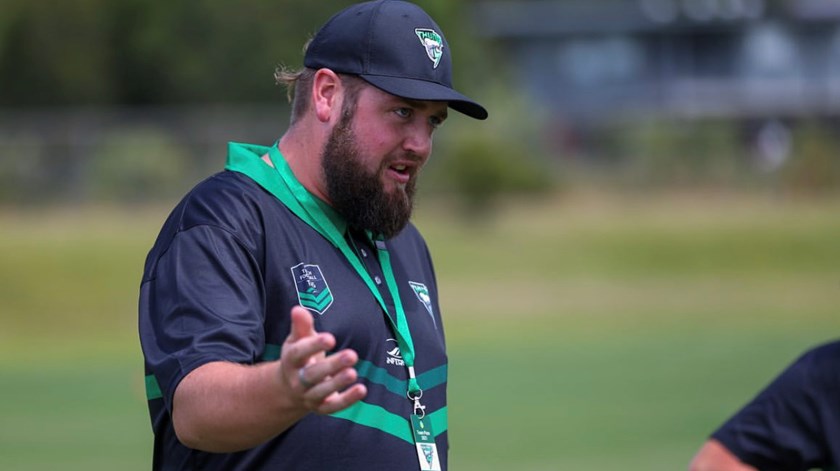 For a young Tassie Club, Bears Touch is well known internationally can you tell us about it and what it means to you?
I'm so proud of what we've established at Bears Touch. I established the Bears with the sole goal of giving people an opportunity to play regardless of skill level or experience. Our emphasis is to encourage individuals to simply have fun and meet people.
We started in 2019 with one team, the next year we grew to two teams and made the Grand Finals of the Southern Touch competition.
Today, in our third year we have seven teams and sent four teams away to the Touch Football Tasmania State Cup.
That's amazing growth during a pandemic and you're expanding throughout the State with teams in both Hobart and Devonport?
Yes, that's right we now have two teams playing in the Devonport competition as well as Southern Touch here in Hobart. That's thanks to Dad who's still playing and coordinating teams up there in Devonport. He reached out and suggested we rebrand these teams to Bears Touch so we now have bears running around in the north and south of Tasmania.
You've used social media and ambassadors well to generate awareness, can you tell us a bit about your strategy here and any results from this?
Yeah our online presence has been a big part of our identity. When establishing the Bears I didn't want to restrict ourselves to the apple isle, I had a vision to use social media and Instagram in particular to engage people nationally.
During lockdowns we ran a series of 30-minute Instagram live interviews with various Touch Football personalities (Australian Emus athletes, coaches, TFA CEO and local players) to generate conversation, awareness and interest in our club. We also reached out to Scott Prince to become a club ambassador.
These strategies have proven to be very successful. We grew our followers by hundreds of people which had a direct participation benefit. A group of students from Hobart College saw the activity online and entered a team and are now reoccurring participants.  
How does a club in Tassie go about attracting players in a market where Touch Footy and Rugby League aren't at the forefront of people's minds?
Well, primarily we tried to be different and use social media in an engaging manner to cut through as previously discussed.
But more broadly we've focused on providing a friendly, inclusive environment regardless of skill level. That approach has generated strong advocacy from participants which has then led to strong word of mouth and we've grown from there.
Personally, you wear many hats referee, coach, administrator, social media / interview host, which role do you love the most?
Coaching. I watched dad coach for many years, and I share his passion in that regard. I love providing opportunities to bring new players into the sport or helping people get the best out of themselves.
Coaching at representative level for Tasmania is a personal highlight. We may not win the championship but sending teams to these tournaments is a key result for a state like Tassie and it's a personal source of pride for me to give individuals the opportunity to represent their state and witness the passion this evokes within them. I am very much looking forward to this year's DoorDash National Youth Championships and working with the Tassie Thunder under 16 girls. I can't wait to see them step up and take it all on whilst learning so much from the trip!
What are your favourite touch footy memories?
Oh, that's a tough one.
I'd have to say some of my fondest memories are playing in and winning social comps with dad. We actually played in the inaugural Cold Climate Classic event together last year and watching dad at 61 years young carving up teenagers in the final was a highlight.
From a coaching perspective, being an assistant coach for the 2017 Tasmanian U18 boys' team where we made the Alliance State Final was a highlight for the grit and determination the boys showed. It was also humbling to be appointed and entrusted as the head coach for the 2021 Tasmanian Women's Open team at the Inferno National Touch League given it was the first time the state has sent a team in this division since 2013 and then following this up as an assistant coach in 2022.
However, my greatest memory or achievement is establishing the Bears and seeing the club go from strength to strength.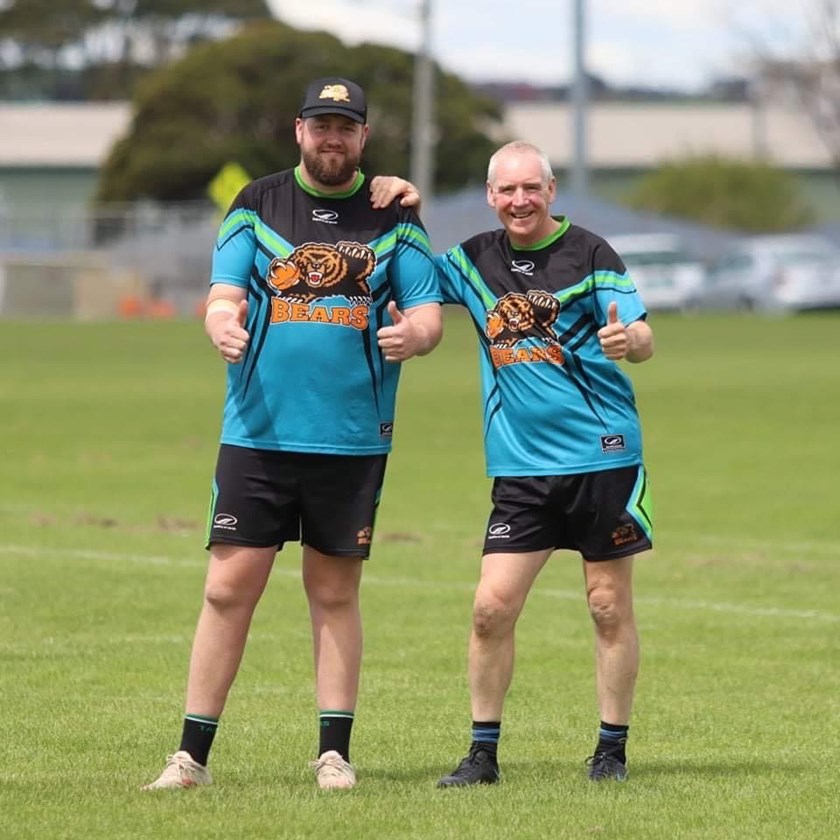 What do you believe has been the biggest improvement or advancement in the sport from your perspective?
I'd have to say the growth in junior participation and engagement nationally.
Touch Football is becoming more prevalent in schools which is great and initiatives such as the new National Youth Championships format (divisions) is great for the sport as it encourages more participation and development.
Juniors are the future of the sport, so its great to see more and more young people drawn to the game.
Very good point. What's next for James Dowling and the Bears?
Personally, I'm looking forward to continuing my coaching and continuing to learn and improve in this field. I'd love to coach at an Australian Emus level one day, that's my ultimate goal.
For the Bears, my immediate goal is growing to ten teams and continuing to go from there. Hopefully by next summer season we'll achieve this and I'll be in a position to reassess this goal!
Finally, if you were to win the Bristol Paint Volunteer of the Year award and $15,000 worth of prizes towards a home or club renovation – what project comes to mind?
If I was lucky enough to win this amazing prize, I'd most likely donate it to Southern Touch here in Hobart to assist them with upgrades to the clubrooms. All participants down here could benefit that way.
Thanks James, that's a very kind and selfless gesture. Thanks for sharing your story with us and for everyone reading don't forget to give the Bears a follow on Instagram @bearstouch.