Which players do our coaches think will step up and be the next big thing in Touch Football?

After a strong debut in 2021 Mackenzie Davis is an outstanding junior with all the skills to improve further in 2022. If you get a chance watch triplets Caitlin, Hailey, and Rebecca Prestwidge from the Southern Suns. All three have excellent skills with a great understanding plus they run some great moves.
PainAway Australian Emu's Women's Open Head Coach Swain Rovelli
Drew Price (Pineapples) in line attack, can entice multiple defenders into the ruck which makes him a real pest for opposition defences. Brent Nixon (Northern Eagles) is a left to right ball player who is extremely light on his feet, will see a lot of game time in attack. Thomas Eddie (Cobras) is an M2 ball playing specialist who can throw both ways. This is his second year in so will be better for the experience. JP Catalano (Mets) has great footwork and is quick. He is extremely young so lets see if he can bring his junior form into the Open's division.
PainAway Australian Emu's Mixed Open Head Coach Dave Nolan
It would be hard to go past Jardel and Jaymon Bob. They are both coming off good form in the 2022 NRL All Stars in Sydney and after a good preparation with the CQ Bulls will have a strong performance in the Inferno NTL.
-             PainAway Australian Emu's Men's Open Head Coach Phil Gyemore
Owen Flaherty from Hunter Western Hornets. Once he realises how good he can be he will take off. Has a great passing game and a presence about him. This young Hornets side may be what he needs to help him unlock his potential.
Touch Football Australia Hall of Famer Tony Trad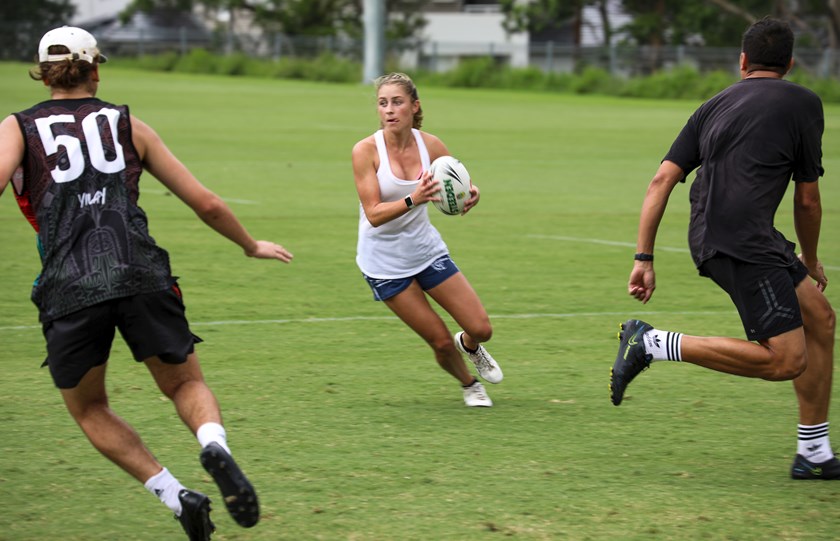 Mackenzie Davis is a brilliant talent. Still young but starting to make a splash on the big stage.
Touch Football Australia Hall of Famer Tony Trad
Kiaahla Duff is the latest in a very talented family. Has a great passing game and is building in confidence. She is looking for a break out tournament.
Touch Football Australia Hall of Famer Tony Trad