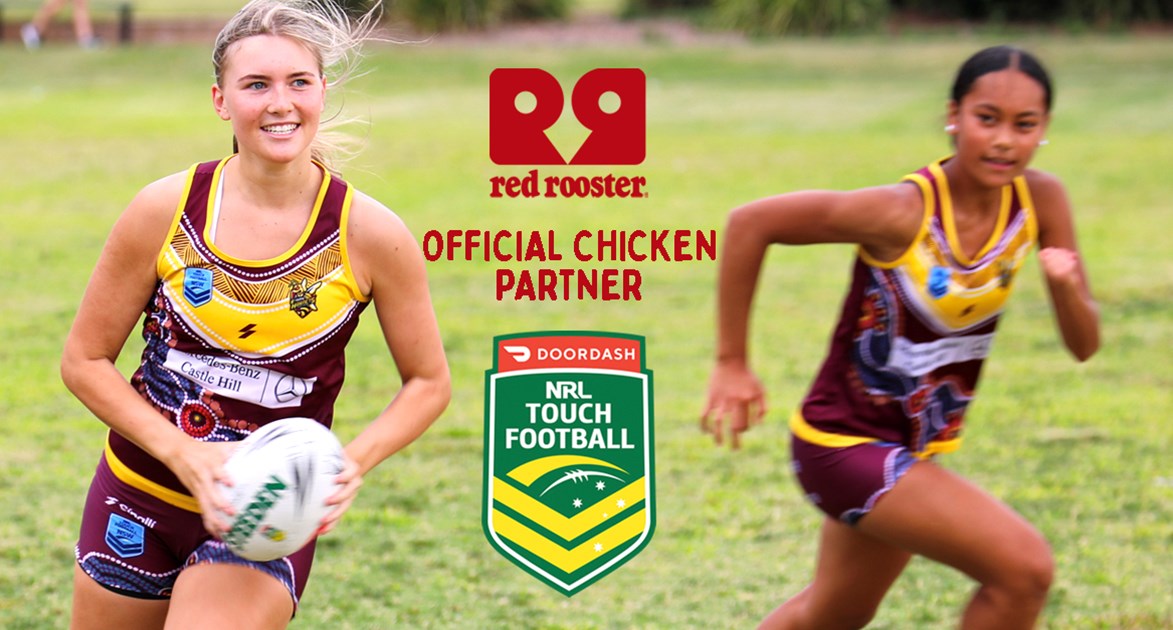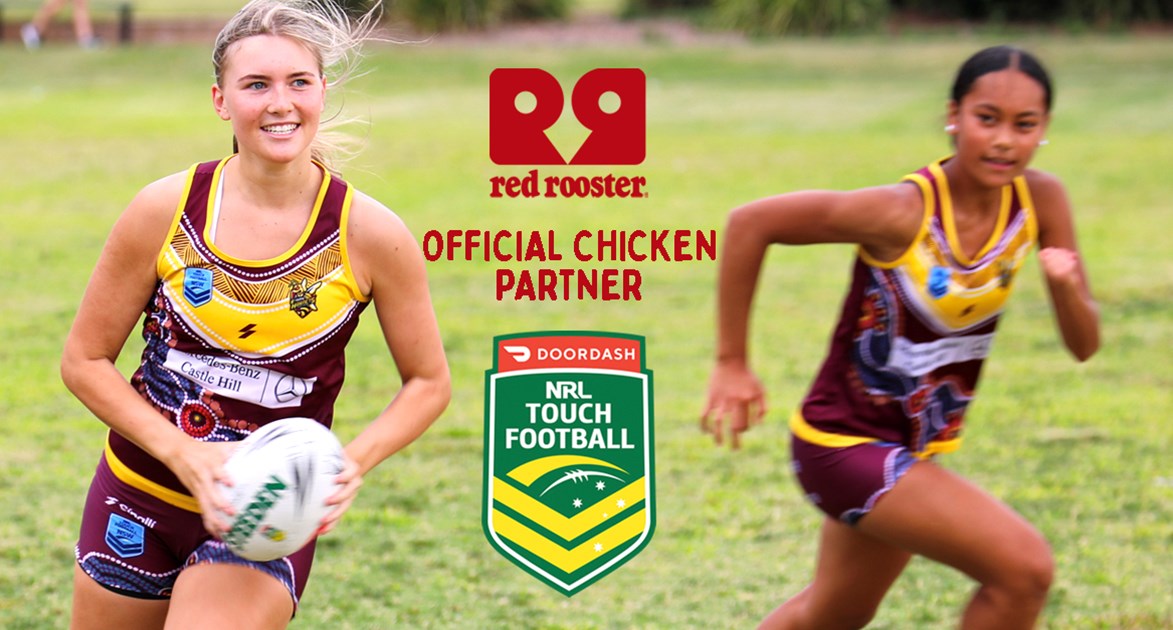 Touch Football Australia (TFA) is delighted to welcome Red Rooster as a major partner of NRL Touch Football.
An iconic taste and brand that Aussies know and love, Red Rooster has signed a three-year partnership with TFA that encompasses a wide range of programs and events and has become the Official Quick Service Restaurant of NRL Touch Football.
Red Rooster is Australia's first and favourite chicken shop and like Touch Football, has a rich 50-year history of serving families and the community. Reds, along with its famous Roast Chicken, has added crunchy Fried Chicken to its menu complemented by an awesome range of Burgers and Rolls and is satisfying Australia's chicken cravings every day across the country.
The partnership, which was brokered under the direction of agency MJP Projects, will see Red Rooster take content ownership of TFA's expanded broadcast production including pre and half-time shows aired across selected major tournaments on Kayo.
MJP Projects Managing Director, Matt Porm, said; "The partnership with NRL Touch is a huge win for Red Rooster. It is a strategic move to align with a property that spans the breadth of the NRL Touch audience both geographically and demographically"
The partnership will also include key brand integration across events and digital assets in addition to supporting community and grassroot initiatives. The reach from these activities will enable Red Rooster to promote their exciting new menu options to a new and existing generation of fans alike.
TFA CEO Jamie O'Connor is pleased to welcome a new major partner.
"We're incredibly fortunate to have prominent brands such as Red Rooster choose to partner with our sport", O'Connor said.
"Red Rooster and TFA share many similar attributes, both are family and community focused and I'm looking forward to working together over the next 3-years to continue and expand this focus."
Red Rooster CEO Clint Ault said;
"It's an absolute honour to join forces with TFA. We look forward to supporting the sport and taking Touch Footy and Reds to communities across Australia and satisfying their chicken cravings."
For more information about Red Rooster or to find your nearest Reds, head to www.redrooster.com.au
The Rooster's Calling.