Friday night 5th November was the Gove Touch Grand Final Night, it was a great humid night for all. A big THANK YOU to the crew that have been working at the canteen week in, week out to provide us with all needs for the nights. A big congratulations to all the players & team organisers for creating a great successful season. Last but not least the Referee's for all their efforts week in, week out especially when majority of them are playing in the game before or after.
This season we saw a total of 8 teams & 122 player registrations!
WELL DONE EVERYONE!
Here's all the results & Awards
MIXED DIV A
Muck Around 6 defeated by Inferno Magpies Blue 9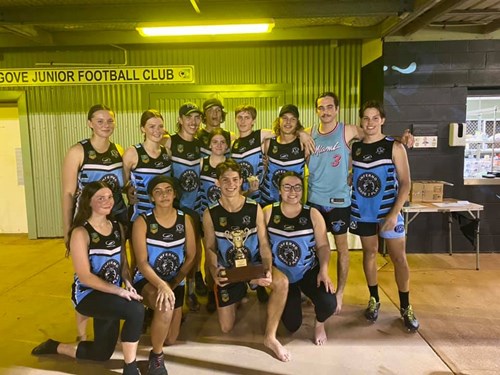 Best on Ground
Josh Cooper & Ellie Phillips (Inferno Magpies Blue)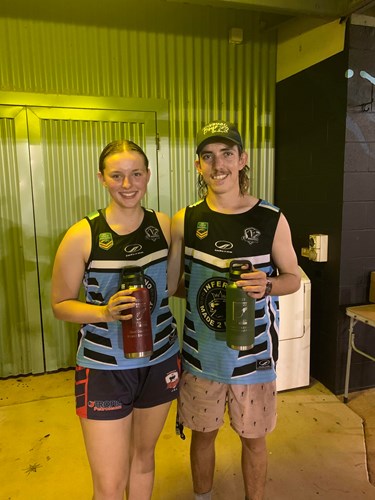 MIXED DIV B
Touch Touch Goose 10 defeated by Lobelia Stallions 11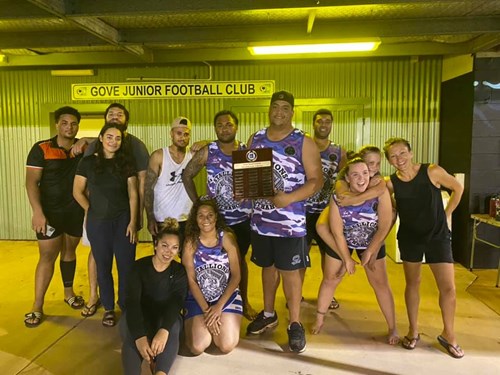 Best on Ground
Simione Afeaki & Taylor McCormack (Lobelia Stallions) no photo available
Thank you everyone for joining us this season & hope to see you all again next year.