Wondering who is playing for who at this year's DoorDash National Youth Championships?

Have a look through the official 2021 DoorDash National Youth Championships magazine!
From Wednesday the 29th September to Saturday the 2nd of October will see 68 teams compete at the DoorDash National Youth Championships on the Sunshine Coast. For the second consecutive year, the COVID-19 pandemic has impacted the number of interstate teams that can participate, but despite this challenge the event is still shaping to be one of the most participated in the event's history. A total of 68 teams from Tasmania, the Northern Territory and throughout Queensland will compete.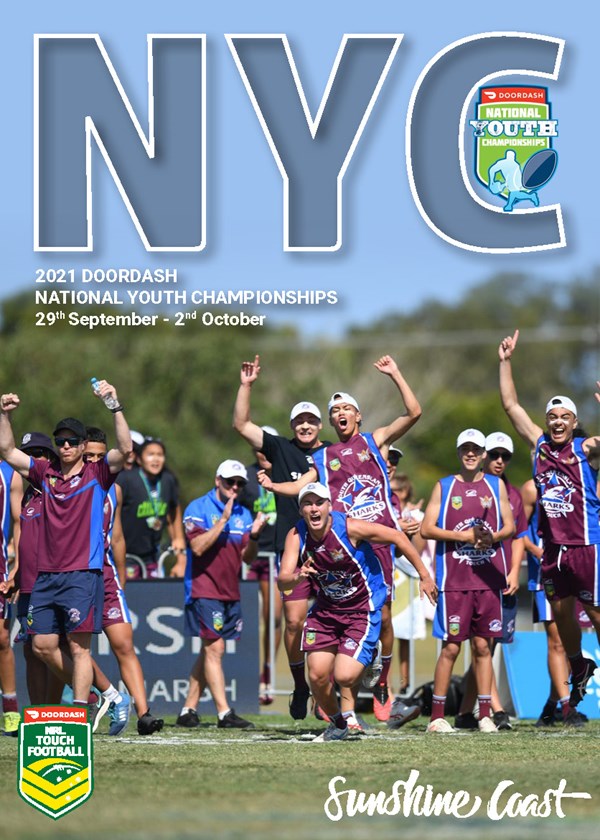 To view the magazine click here.
*please note team lists are as provided by the Tour Leader as of 23rd September
To view all fixtures and results from the event click here.