Chinchilla Touch Association held the second year of their Fast Fours competition over the weekend. Held on the Friday night and coinciding with the tournament was the Kids Clinic which was open to all aspiring Touch Footballers.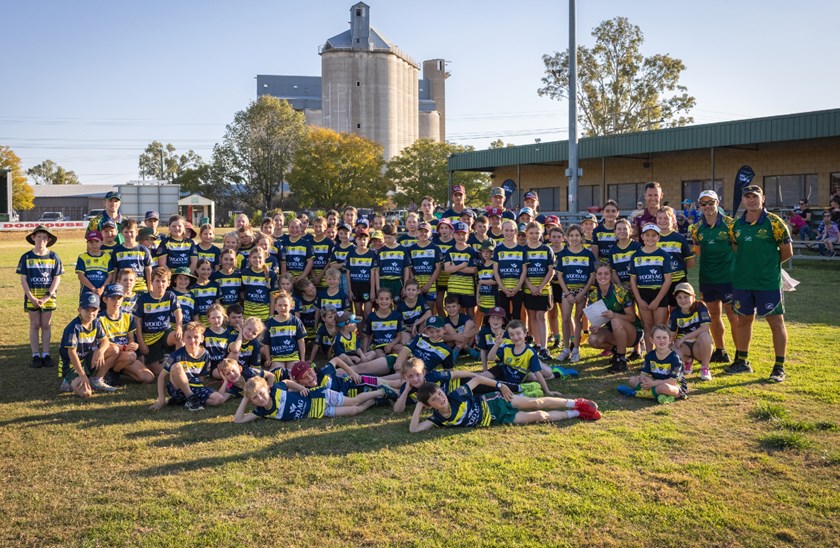 With top level Australian Emu's talent such as current Men's Open coach Phil Gyemore, and Emu's representatives Jayden Benbow, Troy Morgan and Dave Zanette alongside current National Youth Program Squad member Kate Ellem, 100 kids were put through their paces learning skills and participating in games. Last years clinic saw only 30 kids register and this year's clinic was a hit for the 100 attendees aged between 5-14 with the association hoping to expand the clinic further. 
Chinchilla Touch's Fast Fours tournament saw a modified format where four players are on the field instead of the normal six. Twenty-five teams were entered in the competition which resulted in two divisions being played.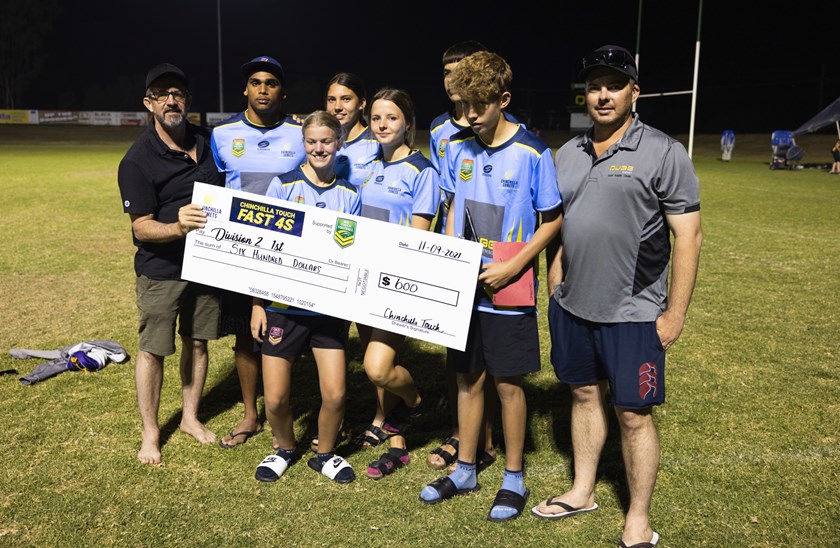 Division 2 saw the Seahawks defeat the Bundy Bogans 5 - 3, with Bowman Jackson being named Player of the Final.
Division 2 Results
Seahawks 5 defeat Bundy Bogans 3
Player of the Final: Bowman Jackson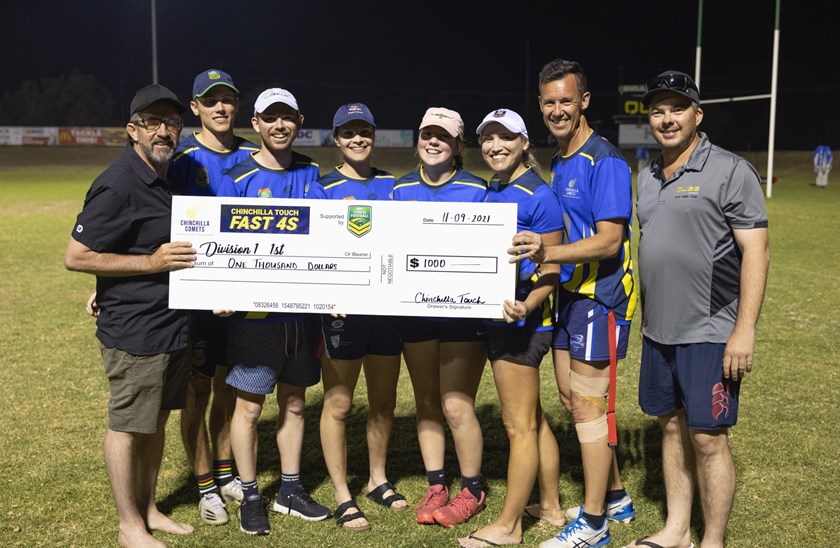 Division 1 saw returning champions Saints led by Troy Morgan go back-to-back defeating Jake Notley's The Fast n Fourious by a single try 5 - 4. Player of the Final was Kelly Ryan.
Division 1 Results
Saints 5 defeat The Fast n Fourious 4
Player of the Final: Kelly Ryan