Touch Football Australia (TFA) is proud to announce a new major partnership with Bristol Paint, which will become the Official Paint Partner of NRL Touch Football. 
Bristol Paint has been providing premium paints and expert advice to house-proud Australians and professional painters since 1938. With a network of specialty stores that are independently owned and operated by small business owners and backed by PPG - the world's largest paint and coatings manufacturer - Bristol Paint, like Touch Football, is entrenched within local communities.  
The partnership will see the Bristol Paint brand emblazoned across the back of our Australian Emus playing shirts and on prominent digital applications. Importantly, it will drive key participant and community engagement initiatives, with a focus on celebrating local volunteers. 
Excitingly, Bristol Paint will also assume ownership of the Aus Open - a brand-new event concept launching ahead of next April's Open Trans-Tasman Test Series. The Australia vs Australia A type format will occur in conjunction with a Pain Away Australian Emus high performance camp, which will be livestreamed, providing the first opportunity to witness aspiring Emu's athletes in action since the Youth Trans-Tasman Test Series in January 2020. 
"We're thrilled to welcome a likeminded, community orientated brand in Bristol Paint to the Touch Football family. I'm excited about the opportunities that this partnership will bring for players and spectators and look forward to working with the Bristol Paint team," said TFA Chief Executive Officer, Jamie O'Connor.  
 "Bristol Paint is proud to partner with NRL Touch Football" said David Nicholls, PPG Commercial Director, Architectural Coatings ANZ. "As active members of their respective communities, our Bristol Paint teams passionately support local schools, sports clubs, community groups and charitable projects across the country. As the most widely played social sport in Australia, the partnership with NRL Touch Football is a natural fit for the Bristol Paint brand and we're all excited to tap-off."  
 The addition of Bristol Paint to the list of TFA's partners extends the recent run of commercial success and is representative of the strength of the NRL Touch Football brand throughout Australia.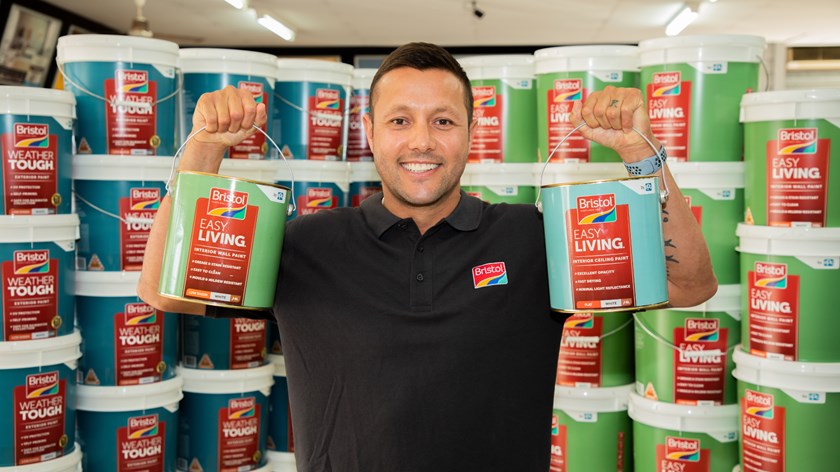 About Bristol Paint 
Bristol Paint has been part of the Australian fabric since 1938, when founders George White and Jack Bate first set up shop in Carlton, an inner Melbourne suburb. After realising their simple vision to supply premium paint to trade painters, they made the bold and brazen move to enter the DIY market. More than 80 years later, the Bristol commitment to provide premium paints and expert advice to both house-proud Australians and professional painters has not wavered. 
 
Today, Bristol Paint stores are owned and operated by local small business owners and backed by the world-leading paint and coatings manufacturer, PPG Industries. PPG Industries supports the Bristol Paint network with resources, training and technology to create a reliable retail destination where Australians can go for paint advice and products. 
 
Bristol Paint stores employ friendly local staff who are equipped to provide expert paint, colour and project advice. They have all your painting and interior decorating needs covered, including paint for any surface, wallpaper and all the tools of the trade to get the job done right. So when it's time to update your home, business or community space, visit your local Bristol Paint store.  
To find out more head to https://www.bristol.com.au/