As a part of National Reconciliation Week we revisit the 2019 Touch Football World Cup Australian Emu's Indigenous Jersey. 
Designed by Elaine Chambers-Hegarty, the Indigenous jersey was provided to the Australian Emu's teams to wear throughout the tournament alongside the golden Emu's strip.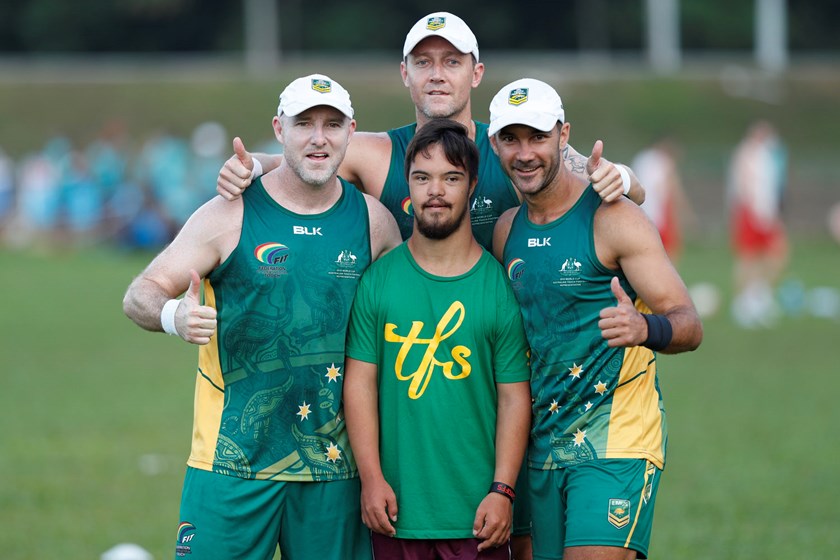 "My design has the inspiration of the Emu in the bush. The Emu is the largest bird, but what it lacks in flight, it makes up in speed on the ground. They can travel distances and run at fast speeds if needed. This gives me the connection to the Australian Touch Football team - the fastest amongst the players. The Emu has much wisdom and can read the land well, just as the players can on the field. Markings represent it's travels on the land and waterholes. The meeting circles on the artwork have six symbols around to represent the six players on the field. Plus you can see their tracks throughout the art, representing their travels throughout land and communities, leading a way to goodness, strength and pride"
- Elaine Chambers-Hegarty on the Indigenous Jersey design. 
This design was then incorporated into our 2020 Youth Trans-Tasman Playing Jerseys and off-field uniform.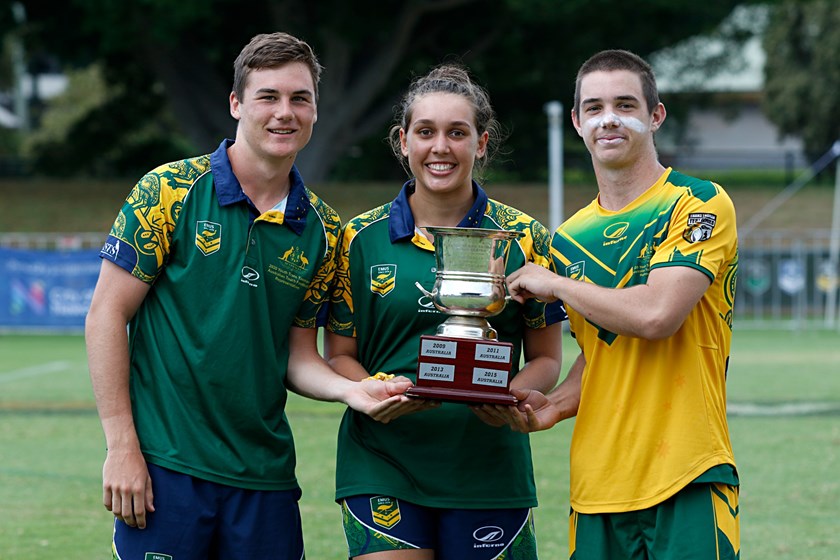 The Emu has a long history with our Indigenous culture and is featured in many Aboriginal Dreamtime stories and artworks. The Emu reflects our respect for our past, current and future Indigenous athletes.