The Indomie Super Series came to a thrilling conclusion Sunday, with the state's best Men's, Women's and Mixed club sides taking to Elwood Park under sunny skies. 
Our Women's Division 2 final was the first of our finals to be decided, with a tight contest falling the way of Harlequin Touch Club, defeating Melbourne University. Teona Rekas was the clear player of the series, polling 9 votes throughout the 7 game season to take home the award.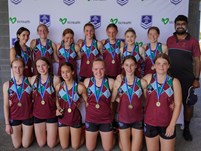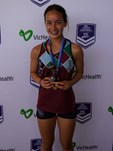 Next up was our Mixed Division, where Melbourne City Lions proved to be the class of the field over Monash University. Taking home the awards for Player of the Series were Chris Katal form Lions and Caitlyn Grant, form Melbourne University.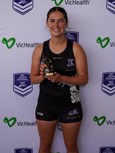 The Men's Division 2 Final came down to a fight between Harlequin Touch and Melbourne Uni, with Harlequins getting the not in a fiercely fought encounter.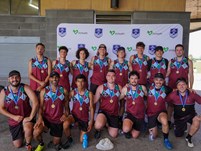 The Women's Division 1 Final went the way of the star studded Melbourne City Lions, defeating Harlequins. Millie Davis, from Melbourne University, took the Player of the Series award.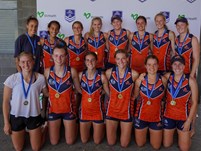 To round out the day, the Men's Division 1 final saw the University clubs do battle, with Melbourne prevailing over Monash, with Tim Orchard adding the Player of the Series crown to his premiership medallion.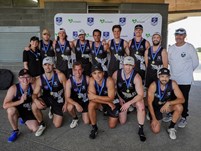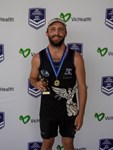 Our highest performing referees were also recognised, with awards given to the Rookie, Emerging, and Overall Referee of the Tournament. 
Rookie Referee of the tournament went to Michael Gao. The Emerging Referee went to Ellen De Vries, and the Referee of the Tournament was the ever present Giancarlo Leung.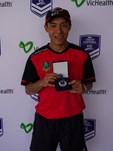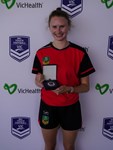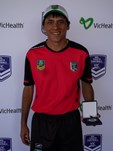 Congratulations to all our winners and thanks to everyone involved, from the players, the refereeing panel and refereeing cohort, as well as all the volunteers involved in getting the Super Series off the ground. It's been a very trying 2020, and even 2021 has presented some challenges so far, with COVID rearing its head during the Super Series, but it's a credit to all who took part that made the tournament a great success.