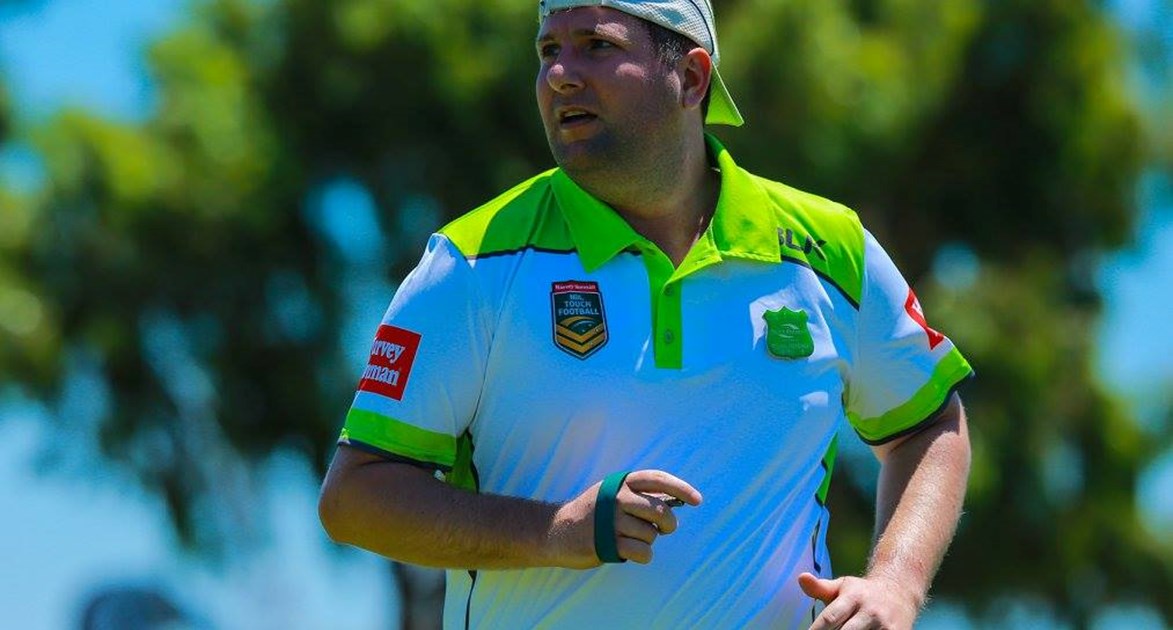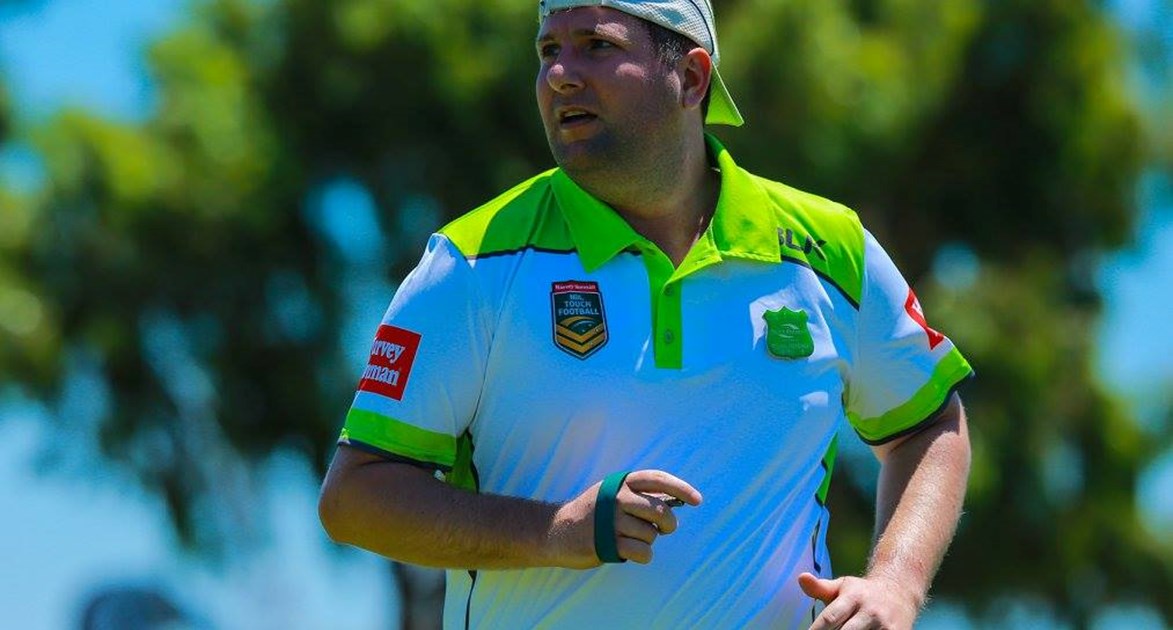 Meet Ben Dempsey, who despite a long list of achievements in Touch, says one of the biggest highlights of his time in the sport is playing in a team with his mum, dad, sister, brother, niece and nephew!
Affiliate: Fremantle Districts Touch Association
Position: Treasurer & Referee Director

How did you first get involved in Touch Football?
I first got involved in touch through my parents. I played my first game as a Junior up in Jakarta, Indonesia in the competition that my parents started there. I got more serious when we moved back to Melbourne around age 12 and I played with both my parents – with my dad in both Men's, and both my parents and even my brother and sister in a Mixed competition from age 12. We played at Elwood, Albert Park and Elsternwick. I first started refereeing as a 13-year-old in Melbourne.
Tell us about what you do in Fremantle?
My home affiliate is currently Fremantle Touch in WA, where I am currently Treasurer and Referee Director, and formerly President, plus Chairperson on the TFWA State and Territory Advisory Committee (STAC). You'll also find me running around helping the Opens teams at training. Along with Fremantle you can see me refereeing at numerous affiliates in Perth, including Tompkins Park and Southern Districts Touch, and I continue to referee the Open divisions at the WA State Titles and Super League. Plus I often travel all around the state presenting Referee Courses, from Albany to Kununurra/Tom Price.
What improvements have you seen at your affiliate or within the game during your time?
The biggest improvement has definitely been the overall skill level and speed of the game increasing in WA. From when I started playing Men's Open for Fremantle in 2001 to refereeing one of the Women's Open Super League Semi-Finals, I have seen the pace of the game increase. It's also been great to see Touch on the television, both via the NRL Touch Premiership and through streaming; it's helped make the game more accessible.
What are your Touch Football highlights so far?
Receiving my Open Level 4 Referee Badge in February this year (2020). Also, being named 2019 Super League Referee of the Tournament and WA 2018 Referee Club Person of the Year, and receiving Life Membership at Fremantle Districts Touch. And having the opportunity to play with both my parents, my brother, sister and, from this year, having a team with my niece and nephew in it.