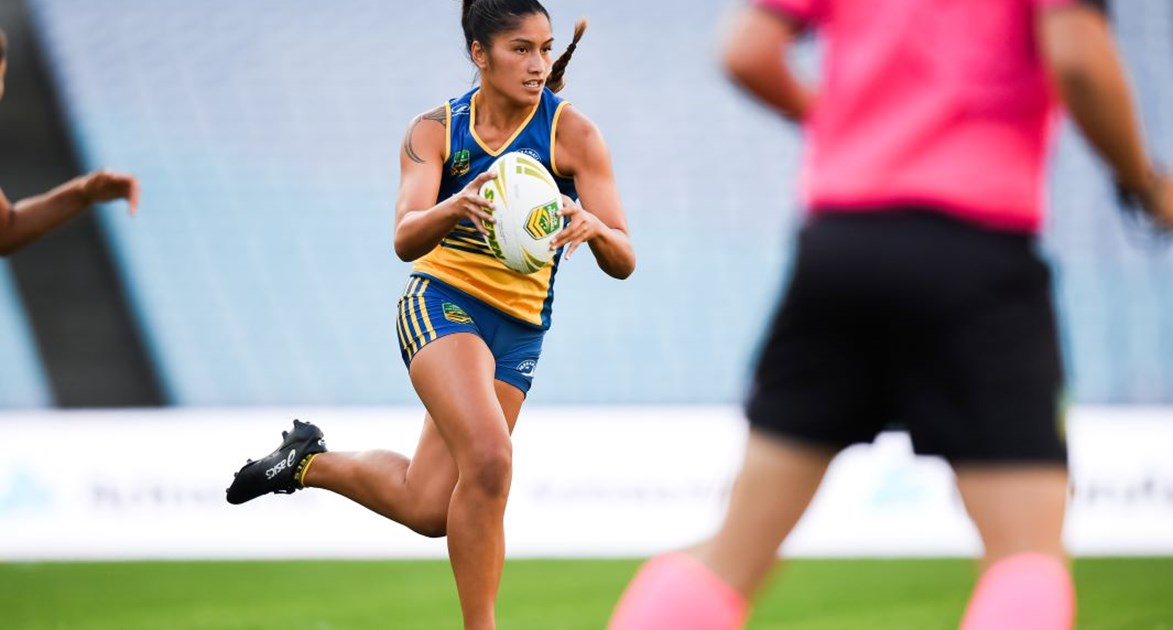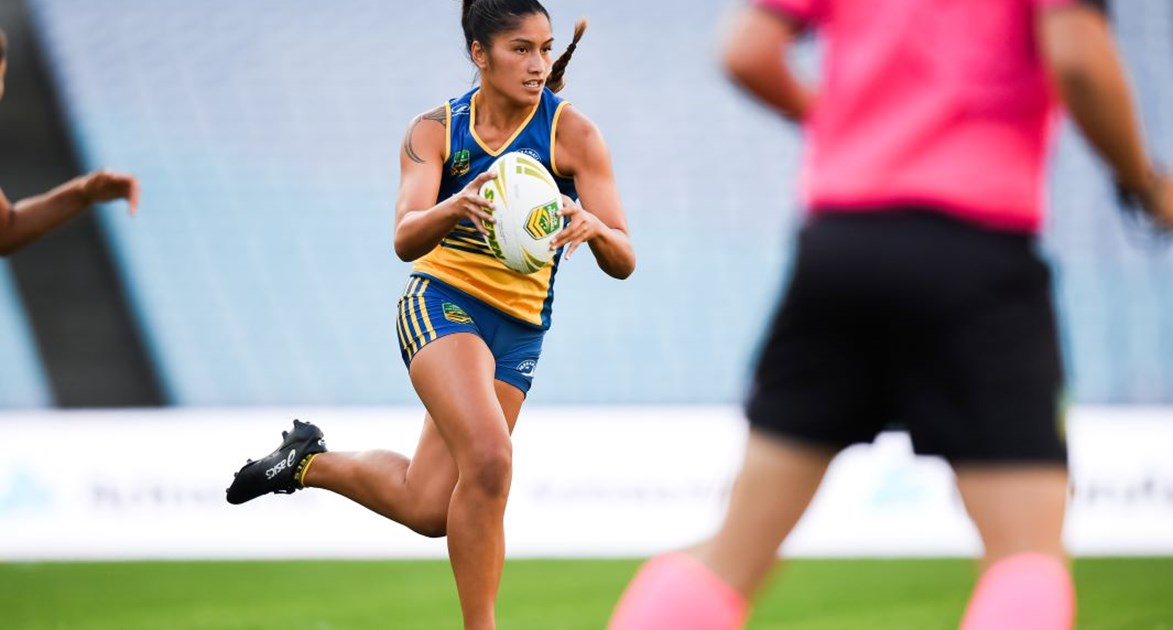 People all around Australia are itching to get back on the footy field while we're all stuck at home. For elite Touch Football player Aaliyah Paki, age 20, this isn't the first time she's felt that longing to get back to playing.
Being injured and unable to play for 18 months was one of the toughest times this Parramatta Eels NRL Touch Premiership player has experienced.
"I had just turned 17, just come off winning the Youth Trans-Tasman for Australia and was playing my last Junior State Cup [JSC]. I'd hurt myself but I was playing on, I couldn't help myself. Second game at JSC I'd gotten a run away and placed the ball down to score and knew when my knee had fallen in that I was in trouble," she said.
"Two weeks later I was supposed to play my first Elite 8 tournament with the Scorpions but instead I had to have a knee/ACL and meniscus reconstruction. I'd been training so hard to get to Elite 8 level but I had to miss competing with my Manly family, my three cousins and worst of all, my sister.
"My sister [Sariah Paki] now plays Rugby 7s for Australia professionally and I'm gutted I never got to play at Elite 8, one of the highest levels of Touch, with her next to me."
But just like a lot of us are being reminded of during isolation, family is what got Paki through the tough time and back out the other side. As the oldest of six kids, family is everything to her.
"My mum was always so supportive, even in ways I didn't understand at the time. I was set in my mind to come back nine months post-op. I'd worked really hard on doing my rehab to make sure I'd be strong enough. But my mum and my coach made a decision on my behalf to rule me out of the next Elite 8 tournament with the Scorpions girls. Not gonna lie, I hated the world and cried in my room for weeks.
"But it was a blessing in disguise, in my best interests. By 18 months post-op, I was strong enough to be selected for the Women's 20s Australian squad, selected for the Youth World Cup Women's 20s team, for the Parramatta Eels NRL Touch Premiership. I'm grateful mum forced me to recover for longer, even when I didn't want to see the good in it.
Nowadays her health philosophy is to listen to her body "and know when enough is enough".
Now during isolation, continuing to run her Arbonne health and wellness business and staying active with her family and her younger siblings is what's helping her cope with the challenges thrown by COVID-19.
"My family is always supportive and laughing. I know I can always count on them to lean on and have my back.
"Being around kids helps because they help you stay in the moment. They keep me on my toes and in normality mode."
The kids love training with their athlete sisters. "We change it up for them every day so they don't get bored. We run rotations of all the skills that they use in their usual sports and implement some stuff from my gym workouts to help them develop."
But apart from the family she lives with, she's also got a huge bunch of Touch family in her teammates and the broader community who she wouldn't want to do life without, like her on-tour morale-boosters Sian Filipo and Ash Quinlan, and cousin Kiiahla (Lala) who brings comedy value. She makes sure to keep connected with them during this isolation time because it helps keep her sane.
Paki's life motto is "Hard work beats talent", and work hard she does. After the 18 months of rehab, she got working to earn her spot back, and on top of playing Youth World Cup and the NRL Touch Premiership, in the short time post-recovery, she has represented NSW in the 20s team at Origin, played in the Manly team that won Vawdon Cup, made it to the Women's Open grand final in the last two National Touch Leagues, taken up League as a contracted player with the West Tigers, won 2019 NSW State Cup and was selected for the Women's Opens team and been selected in the NSW Women's Open team for Origin. "Hopefully I'll achieve my goal of cracking the Australian Women's Opens team in future."

Quickfire Questions
Best Touch moment? "Winning the double (Vawdon Cup and Senior State Cup) in 2016 for Manly. It was my first year in Opens at 15, and being able to experience with the best was amazing, I was so teary. Moments I'll never forget."
Best Touch tip? "If you can defend better than you can attack, you're already on top of your opposition. Defence wins games."
Pre-game prep or superstitions? "Look good, play good."
What would you say to 12-year-old Aaliyah? "Make sure you strengthen your knees 😂"
What would 12-year-old Aaliyah say back to you? "Hahaha what for, don't worry about my knees!"