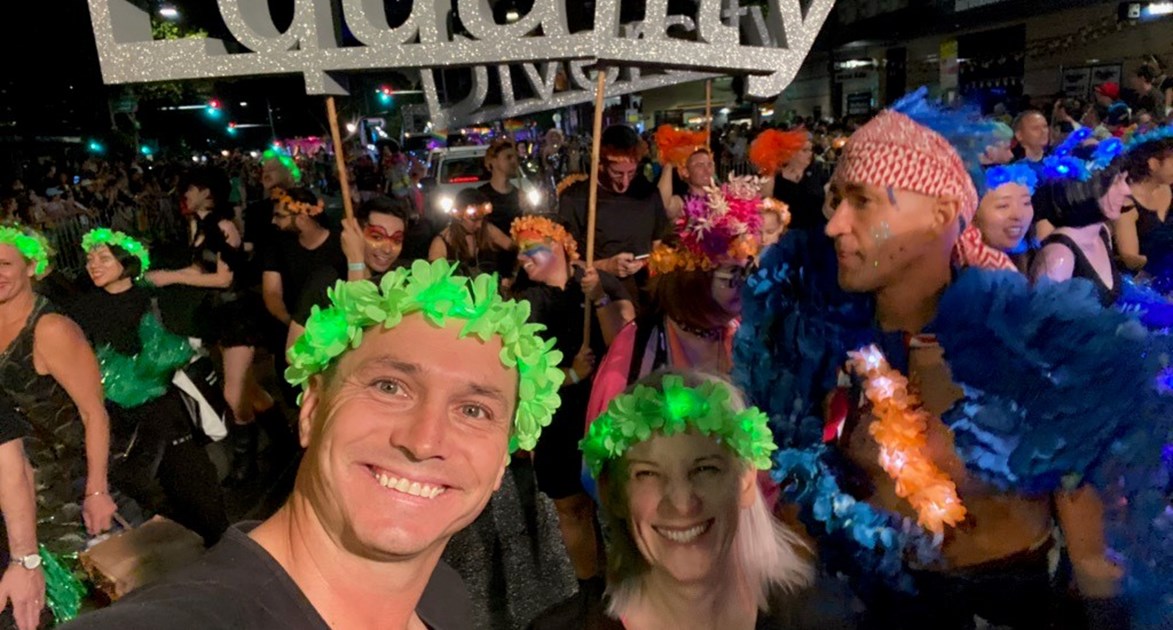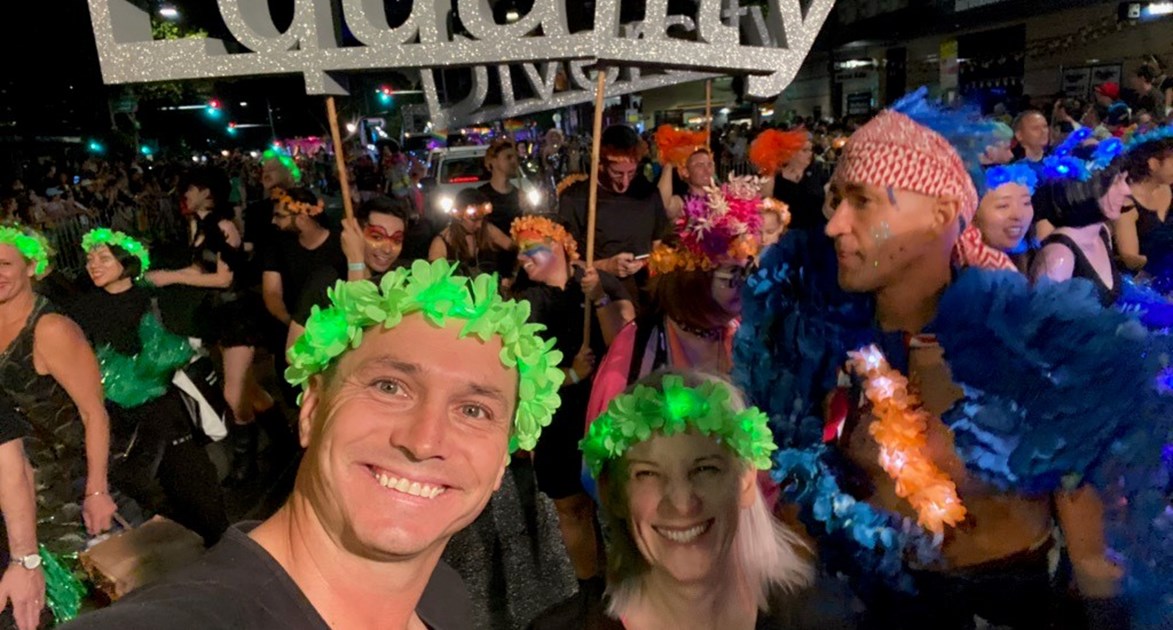 Seems like a lifetime ago now that you'd be able to assemble in groups as big as the Sydney Mardi Gras march, but before the world went into shutdown, Touch Football Australia Chair Anita Hagarty and CEO Jamie O'Connor marched with the Pride in Sport float.
Reflecting on the experience, O'Connor said, "It was surreal, not an experience I would have ever thought I'd have.
"I'd never even considered I'd get the opportunity to walk Oxford Street as part of the Mardi Gras to support LGBTIQ communities and wave the flag for our sport to say and show that Touch Football is open, we're inclusive, and we treat all individuals equal.
"That opportunity was a memory I'll have forever, particularly being able to do it alongside our Chair and to see how important it was for her.
"I think as an organisation, to have CEO and Chair march for the LGBTIQ community at Mardi Gras was a mature step forward for our sport. We can have inclusivity and equality and all these sorts of strategies and value sets in place but you've actually got to live them, and I think Touch Football taking part in Mardi Gras, as part of the Pride in Sport float, was an example of our sport living our value set."
When asked about Touch Football's partnership with Pride in Sport and why he thinks it's important, O'Connor answered, "For me the really critical part is education. I think across the board people want to do the right thing, we want to be inclusive, but there's also a fear in understanding how and what that actually means. The partnership with Pride in Sport unlocks that for us.
"The detail around the right language to use when developing policy is not a skillset we have, but Pride in Sport definitely have that skillset. And then being able to educate our people, our operational team, educate our broader community on what's appropriate and not appropriate is going to be the critical thing.
"Our partnership with Pride in Sport unlocks our ability to be able to educate our people on how to be more genuinely inclusive."