Elise Wilson, Australian Youth & Roosters NRLTP player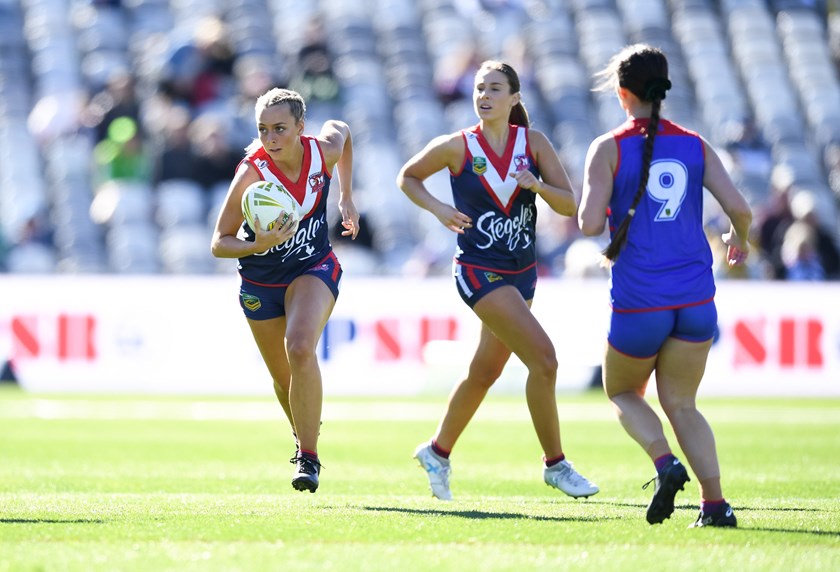 Fave healthy dish: Garlic chilli prawns "Mmm, prawns! To make our garlic chilli prawns, we just mix fresh garlic, fresh chilli and lemon juice in with the prawns and cook them quickly! They're so tasty and fresh, and they're a relatively light dish so you save plenty of room for the good stuff. If we don't make them, we just have fresh prawns with mayo and Nando's hot sauce. A mango and strawberry salad also goes down nicely on Christmas day."
Fave indulgence: French onion cob dip and homemade ice-cream mix "I couldn't choose just one dish. For the dip, mix together cream cheese, sour cream and a sachet of Continental French Onion Soup, then refrigerate. Cut the inside out of a cob loaf and scoop the dip into the bread, then use the pulled-out bread bits to scoop. For the ice-cream, melt some vanilla ice-cream, then mix in crushed Maltesers, chunks of Mars Bar, Crunchies and M&M's. Then freeze again!"
Catherine Sargent, Australian Women's Open & Broncos NRLTP player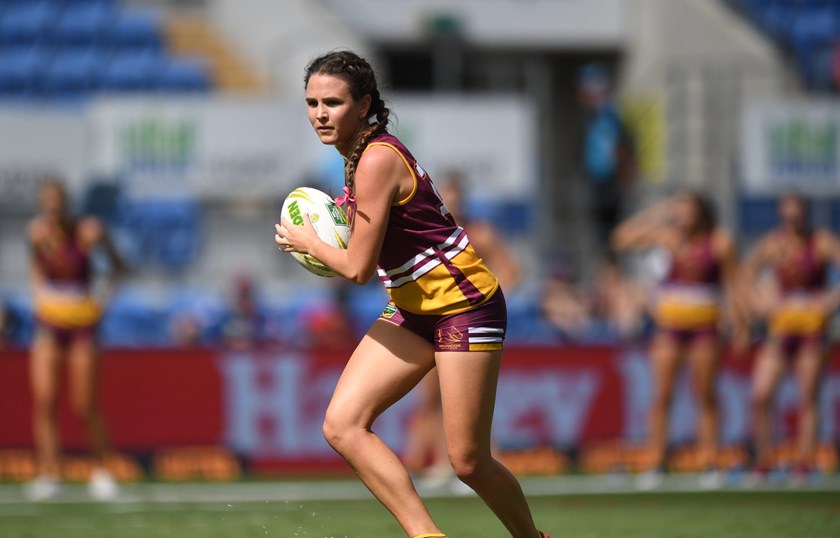 Fave healthy dish: Non's Bruschetta "This is one of my favourite summer dishes inherited from my Non. It's just a simple bruschetta – quick, easy and so refreshingly tasty. All you do is dice a Lebanese cucumber, Roma Tomatoes, red onion and an avocado. Mix them in a dish and sprinkle over fresh lemon juice. Buy a fresh bread bun and you have yourself a delicious Christmas day entrée."
Fave indulgence: Pavlova "Pavlova is a MUST each Christmas for my family. We pile fruit on top so you get a mix of fresh fruit and the sweetness of the pavlova. I make it from scratch so it tastes even more delicious! Yum, I can't wait for Christmas Day!"
Patricia Michaelopoulos, Australian Mixed & Tigers NRLTP player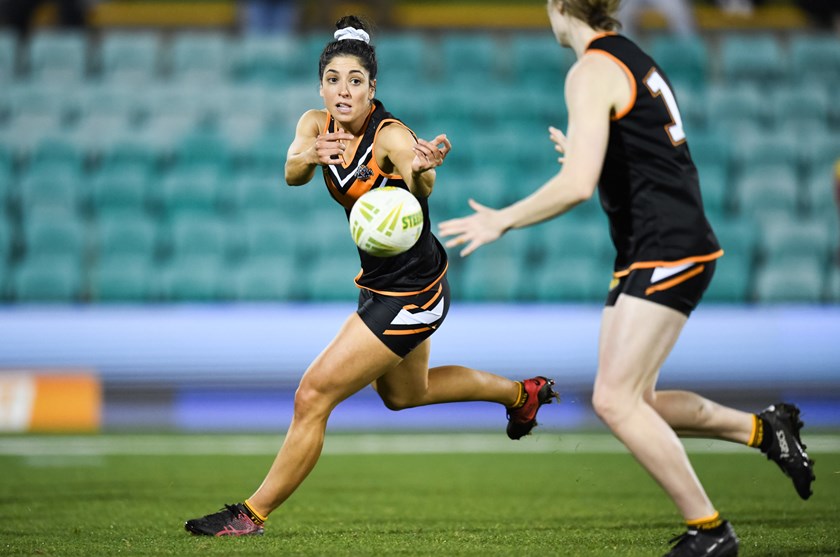 Fave healthy dish: Lamb on the spit
"A good old fashioned lamb on the spit with a Greek salad. A relative gets up early in the morning to prep the lamb with garlic, lemon and rosemary. It's then cooked over hot coals for at least six hours. When ready, the flavours just melt in your mouth! The Greek salad - with my faves, olives and feta - compliments it perfectly."
Fave indulgence: Trifle "There's only one thing I think of when it comes to my favourite indulgent Christmas dish, my Nan's trifle. The layers of custard, jelly and sponge is delicious. Nan's been making it since I was born."
Jessica McCall, Australian Women's Open captain & Knights NRLTP player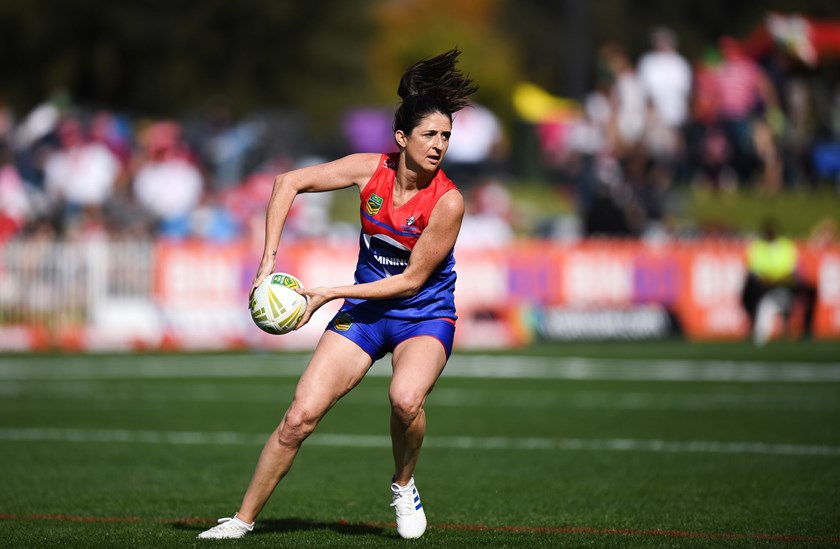 Fave healthy dish: Seafood buffet "A seafood buffet with salmon, prawns and calamari. We normally cook it on the barbecue and stand around together and help cook. Also salads to go with it – Asian noodle salad and Greek salad."
Fave indulgence: Leg ham "My guilty pleasure of copious amounts of leg ham, I'll eat it for three weeks straight with every meal. Plus the multiple desserts are always a must in our house."
Samantha Rodgers, Australian Women's Open & Eels NRLTP player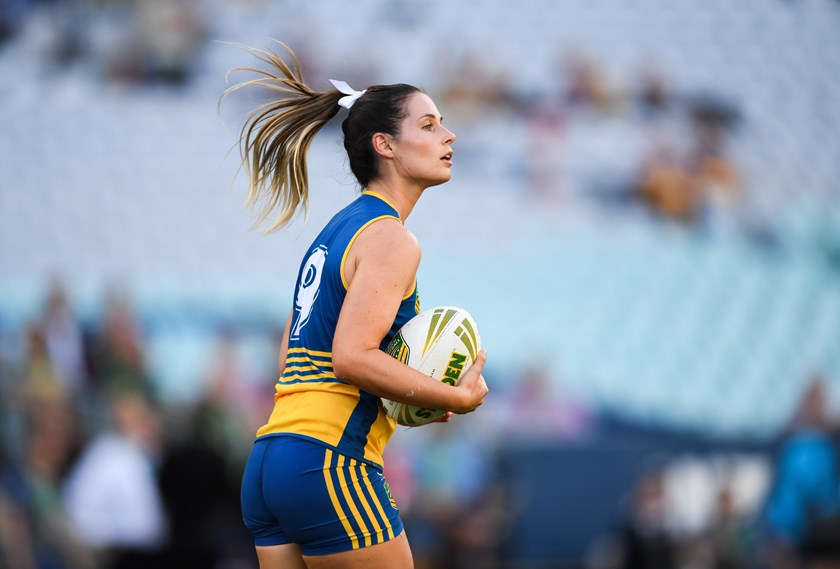 Fave healthy dish: Stuffed capsicums "I use red and green capsicums to match the Christmas theme. I stuff each capsicum with brown rice, mushrooms and tomato and sprinkle some parmesan cheese on top then bake for about 20 minutes."
Fave indulgence: Rocky Road "I melt some Cadbury chocolate, mix in some cut up red liquorice, marshmallows and peanuts, then let it set in the fridge. It's amazing!"
Rachel Jeffs, Australian Women's & Knights NRLTP player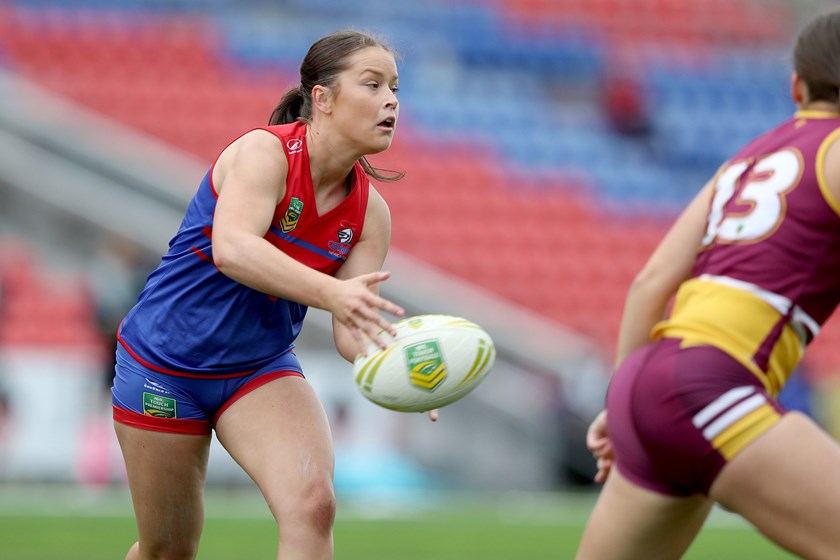 Fave healthy dish: Rice salad My favourite healthy Christmas dish is my Nan's special rice salad: rice, chunks of Christmas ham, capsicum, peas and corn. It's so good that I have a whole plate of it when I can but have to leave some for everyone else!
Fave indulgence: Pav My favourite Christmas dish would definitely have to be my Aunty's pavlova with raspberries and blueberries.