Australia's largest accommodation provider, Accor, has been named the Official Accommodation Partner of Australia's largest social sport, NRL Touch Football.
The two-year partnership will accommodate the world's best touch footballers across a range of tournaments, camps and events – from grassroots to elite - and provide Touch Football Australia's 700,000 participants access to exclusive offers at Accor's 340+ hotels, resorts and apartments across Australia via Accor's lifestyle loyalty program and booking platform ALL - Accor Live Limitless.
Touch Football Australia CEO, Jamie O'Connor, welcomed Accor to the Touch Football family, which has one of the largest participation bases for any social sport in Australia.
"We're delighted that we can provide a quality experience and accommodate our people at such a wonderful variety of well-appointed hotels, resorts and apartments," Mr O'Connor said.
"Providing a welcoming, relaxed and comfortable environment is critical to achieving on-field success and, with Accor, we're spoilt for choice with their wide range of accommodation options that cater to varying budgets."
Accor Pacific Chief Commercial Officer, Renae Trimble, said: "Our team is very excited to welcome Touch Football Australia employees, players and their families to our properties.
"This partnership is particularly appealing to Accor as Touch Football is one of the most accessible and inclusive sports in the country, appealing to all demographics including men, women, children and families.
"Sport plays such a crucial role in Australian culture and, by tourism and sporting organisations working together, both consumers and the tourism industry will enjoy great experiences and rewards.
"Sporting organisations, like Touch Football Australia, are helping to revitalise the travel industry and energise our economy by encouraging people to travel once again."
ALL's Instagram and Facebook platforms will also provide an engaging insight into the travel habits of PainAway Australian Emus athletes through a series of video content pieces.
Catering for every budget from luxury to economy, Accor has more than 340 hotels, resorts and apartments to choose from in Australia, including international brands such as Sofitel, MGallery, Art Series, Pullman, Swissôtel, Mövenpick, Grand Mercure, Peppers, The Sebel, Mantra, Novotel, Mercure, Tribe, BreakFree, ibis, ibis Styles and ibis Budget.
Accor has some of the most stringent cleaning standards and operational procedures in the world of hospitality to ensure guest safety. Accor's ALLSafe label certification, developed with and vetted by Bureau Veritas, represents Accor's new cleanliness and prevention standards and provides assurance these standards have been met in Accor hotels.
For more information, visit all.com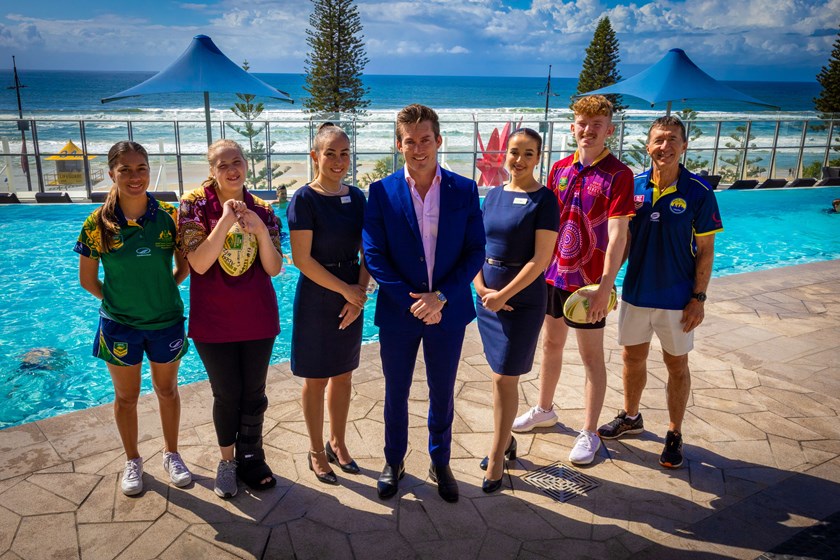 ###
About ALL - Accor Live Limitless
ALL - Accor Live Limitless is a daily Lifestyle companion. ALL harness and enhance the brands, services and partnerships offered by the Accor's ecosystem. ALL delivers meaningful experiences and rewards to its most engaged customers while enabling them to work live, and play, far beyond their stay, at home and around the world. Thanks to this rich value proposition, Accor is bringing its Augmented Hospitality strategy to life with new digital platforms, iconic partnerships (Credit Cards, Mobility, Airlines, Entertainment with AEG, IMG, Paris Saint-Germain) and global roll-out plan for all its guests and 68 million of loyalty members.
ABOUT ACCOR
Accor is a world leading hospitality group consisting of more than 5,300 properties and 10,000 food and beverage venues throughout 110 countries. The group has one of the industry's most diverse and fully-integrated hospitality ecosystems encompassing more than 40 luxury, premium, midscale and economy hotel brands, entertainment and nightlife venues, restaurants and bars, branded private residences, shared accommodation properties, concierge services, co-working spaces and more. Accor's unmatched position in lifestyle hospitality – one of the fastest growing categories in the industry – is led by Ennismore, a joint venture, which Accor holds a majority shareholding. Ennismore is a creative hospitality company with a global collective of entrepreneurial and founder-built brands with purpose at their heart. Accor boasts an unrivalled portfolio of distinctive brands and approximately 260,000 team members worldwide. Members benefit from the company's comprehensive loyalty program – ALL - Accor Live Limitless – a daily lifestyle companion that provides access to a wide variety of rewards, services and experiences. Through its Planet 21 – Acting Here, Accor Solidarity, RiiSE and ALL Heartist Fund initiatives, the Group is focused on driving positive action through business ethics, responsible tourism, environmental sustainability, community engagement, diversity and inclusivity. Founded in 1967, Accor SA is headquartered in France and publicly listed on the Euronext Paris Stock Exchange (ISIN code: FR0000120404) and on the OTC Market (Ticker: ACCYY) in the United States. For more information visit group.accor.com, or follow Accor on Twitter, Facebook, LinkedIn, and Instagram.